_
L'ÉLOGE DES VENTS CONTRAIRES
Yoan Sorin and Jordan Kindell
Performance
Wednesday 10 June, 2020
6:00 P.M.
Duration: 30 min.
Live broadcast on Instagram @triangle_asterides (6:00 P.M. Marseille, 5:00 P.M. London, 12:00 P.M. Fort-de-France)
Due to current sanitary measures, in person attendance is limited and by registration only: contact@trianglefrance.org
Atelier-Assemblée
Red staircase - 2nd floor
Friche la Belle de Mai
41 rue Jobin
13003 Marseille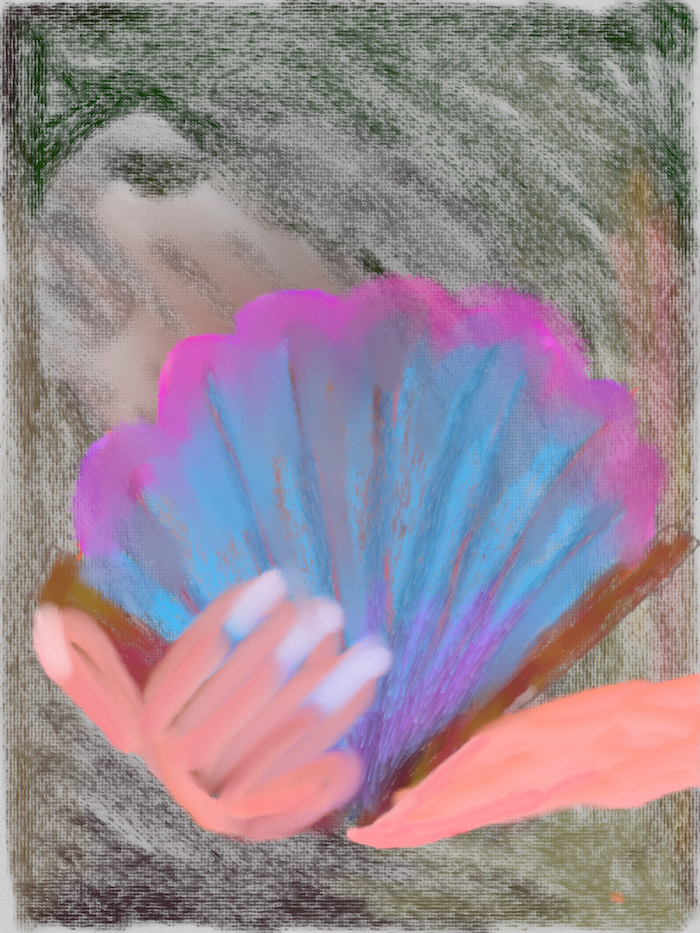 © Yoan Sorin, 2020
As part of our Atelier-Assemblée program, we are delighted to present the performance L'éloge des vents contraires, "a playful state of things about post-lockdown thinking".
Yoan Sorin, artist in residence since January, invites Jordan Kindell, dancer of the Ballet Preljocaj, "to share a space where talking a lot of hot air provides new energy".
Costume : Leo Peralta
Yoan Sorin was born in 1982 in Cholet (FR). Lives and works in Marseille (FR).
Yoan Sorin graduated from the School of Fine Arts in Nantes and the universities of Montreal and Cuenca. His drawings, paintings, videos, and performances break down the distinctions between popular culture and art. His work has been featured at la Friche la Belle de Mai (Marseille, 2014), Frac des Pays de la Loire (Nantes, 2016), A-Frame (La Courneuve, 2017), MNAC (Bucharest, 2016), Nada lokal (Vienna, 2018), Hunter East Harlem Gallery (New York, 2018), 40mcube (Rennes, 2019) and CAC Brétigny for a duo show with chrographer Dana Michel (2019). He joined the company Nada Production as a dancer and designer in 2017, and collaborates with 14N61W Gallery in Fort-de-France (Haiti) since 2018.
Jordan Kindell was born in Los Angeles (USA) and is Now based in Marseille (FR).
Jordan Kindell studied at the School of Oregon Ballet Theater and the School of American Ballet before joining several dance companies such as Oregan Ballet Theater, Dance Theater Harlem and Victor Ullate Ballet in Spain. He joined the Ballet Preljocaj company (Aix-en-Provence, France) in 2019.
The Atelier-Assemblée is a space of collective intelligence where public activities are developed around the residency. In this space, Triangle France - Astérides invites the audience to experience arts in the making.