EXHIBITION
_
OOLOI
Paul Maheke
Solo exhibition
Curated by Céline Kopp and Marie de Gaulejac
30 June – 29 September, 2019
Opening: Saturday 29 June, from 5:00 P.M. to 10:00 P.M.
3rd floor
Friche la Belle de Mai
41 rue Jobin
13003 Marseille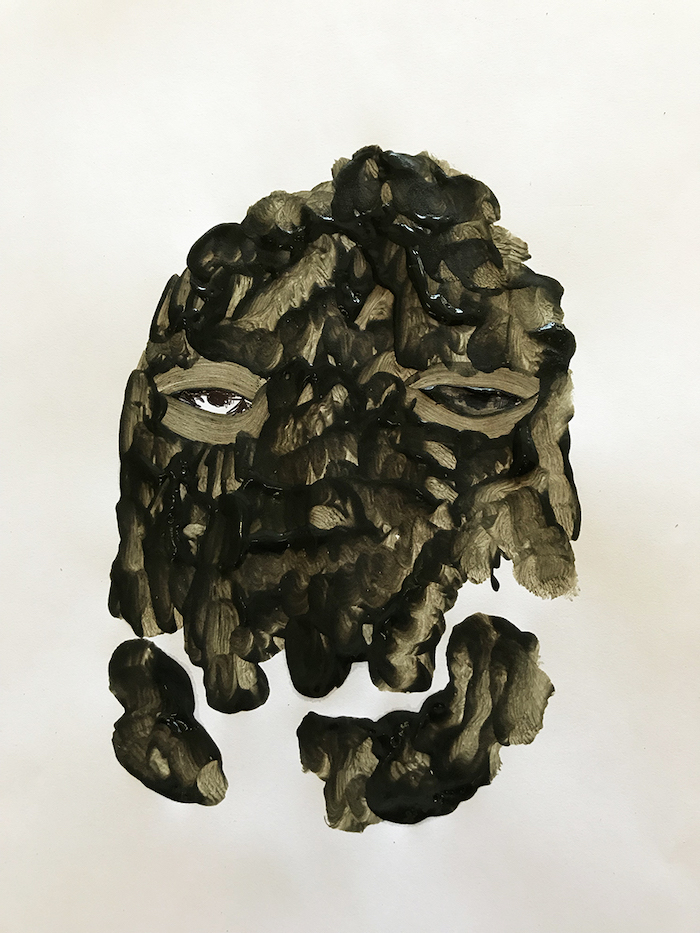 © Paul Maheke, 2019
For his first solo exhibition in an art centre in France, Paul Maheke invites OOLOI, a third sex figure from Xenogenesis, Octavia Butler's trilogy of anticipation, published in the late 1980s. He thus continues his recent research on the representation of marginalized subjectivities in the Western imagination, and on the possibility of approaching history through a non-human or invisible subjectivity or corporeality. In recent years, Paul Maheke's practice manifested through the emergence of colourful territories composed with apparitions and presences. As if to escape the regime of the visible and its categorizations, these presences manifest themselves in multiple and elusive ways, from within the fluidity of transitional spaces, in-between images, texts and objects. They drown in light and evade through the sonic cracks of a reality - imagined by the artist as a an emancipatory third space where representation or words do not hold on to their fixed meaning. This elsewhere is signified by a distant space and time, whose frequencies can pass through our bodies. When a body appears, it is often Maheke's, or that of his collaborators turned-hosts of a certain multiplicity, of ruptures in time, and spaces shaping improvised gestures draw.
Paul Maheke's work has been the subject of recent solo exhibitions at Galerie Sultana, Paris; Vleeshal Center for Contemporary Art (2019); Kevin Space, Vienna; Chisenhale Gallery, London; and as part of the 6th edition of Les Ateliers de Rennes, Biennale d'Art Contemporain, at Galerie Art et Essai in Rennes (2018). It has been included in many collective projects, notably at Baltic Triennial 13, Tallinn; at the Fondation Lafayette Anti- cipations, Paris; and at the Centre Pompidou, Paris as part of the «Move» festival (2018).
His upcoming projects and performances will be shown at the 58th Venice Biennale; at ICA Miami; and at Performa 19, New York. Paul Maheke is currently nominated for the 21st Ricard Prize.


This exhibition is part of Plein Soleil, l'été des centres d'art, a project by d.c.a. / French network of contemporary art centers.
Partners of the exhibition: PICTO Méditerranée, Hôtel La Résidence du Vieux Port, GMEM Marseille