_
EN PHASE DE DIGESTION
Estel Fonseca
Exhibition at OÙ en tournée, in partnership with Triangle France - Astérides
10 – 23 February, 2020
Opening: Thursday 20 February, 5:00-7:00 P.M.
With the participation of Victor Daamouche.
Performance by Bouchta Saïdoun and Estel Fonseca during the opening.
OÙ en tournée at Galerie HLM / Hors Les Murs
20 rue Saint-Antoine
13002 Marseille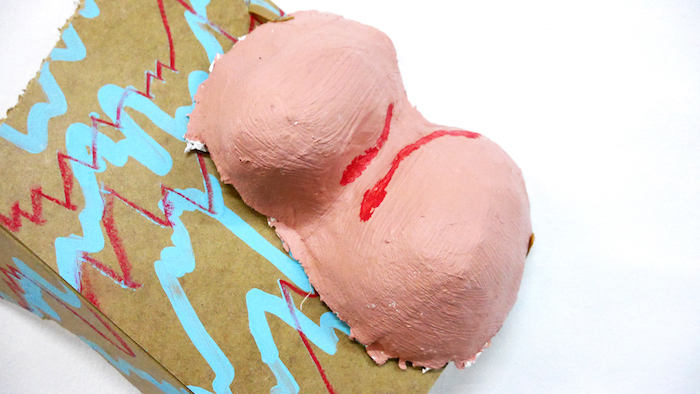 © Estel Fonseca, 2020
Since 2016, Estel Fonseca takes care of her mental, emotional and physical body. Estel's works have been showed for several exhibitions as « Le tremblement est invisible » at HubHug - 40mcube, Rennes, 2016 ; « Sauvetage vertical » at Galerie Straat, Marseille, 2017, and more recently « Automne Hiver Intersaison » at Galerie du Tableau, Marseille, 2019. Her performances have been programed in festival such as OKAY CONFIANCE, Marseille, 2020, and SETU Festival, Brittany, 2019.
Estel Fonseca was in residency in Glasgow from May to August 2018, as part of the international exchange program between Triangle France - Astérides, and Glasgow Sculpture Studios. She was artist in residence from March to July 2019, as part of a program dedicated to Marseille based artists, and partnership.