_
I SAID, "SAY THEY"
TIM SIMONDS
Solo exhibition
Exhibition from 11th, January – 11th, February, 2017
Opening the Wenesday 11th January at 06:30 pm
Rond-Point Projects Room
36 rue Ferrari, 13005 Marseille
Curated by Camille Videcoq
An exhibition presented by Rond-Point Projects, in collaboration with Triangle France.
Download the press release here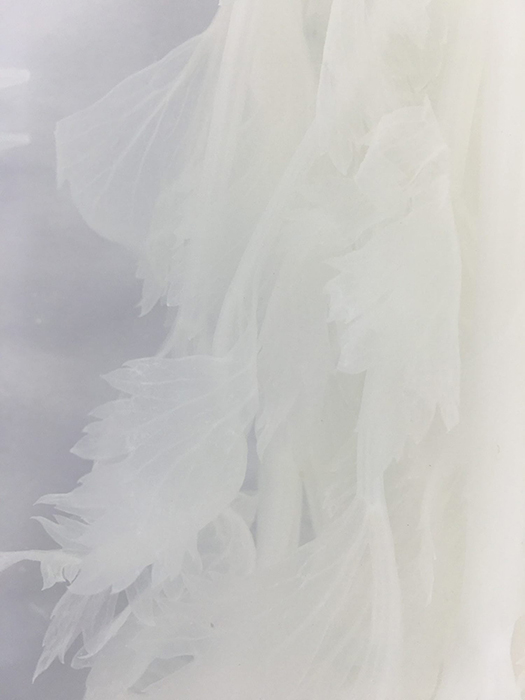 I said, "say they" is an exhibition of new work by Tim Simonds. In the work, material sources range from comments written on his students' essays to discolored vegetables, a continuation of his use of food materials as an expression of fragile social roles, acts of nurturing, and as embodying modes and forms of thinking. I said, "say they" moves between command, distrust, intimacy, and homogeneity in private and professional life — reflecting Tim Simonds's greater attention to objects, written artifacts, and moments caught in the go-betweens of selflessness and self-interest.
In correspondence with the exhibit is the release of a book, ˜˜˜˜˜˜ . The book gathers the language of advising, editing, and grading, exposing a teacher's hesitations, spelling errors, and auto-corrections as evidenced by handwritten corrections.
The works in the exhibition and ˜˜˜˜˜˜ were produced while Tim Simonds was in residence at Triangle France, Marseille, this past Fall.
Tim Simonds (b.1989) lives and works in New York, USA. He holds an M.A. in Performance Studies from Brown University and teaches between architecture, humanities, and sculpture at Pratt Institute in Brooklyn, NY.
His recent solo and group exhibitions include, In Corners at Cathouse FUNeral, NY (2015); limb at Water Street Studio, NY; House of Orange, curated by Wilma Projects, NY (2016); High Density, Oblique Function, curated by Tabitha Piseno at Proxy, RI (2015); and Losing Oneself Without Getting Lost, curated by Jordan Carter at A+E Studios, NY (2015). He has lectured and shared his writing at Ecole Polytechnique Federale Lausanne, as a part of Embodying Cognition symposium at Pratt Institute (2016), Performing Philosophy symposium at Brown University (2014), and Performing Architecture symposium at Princeton University (2012). His article, "An Environment Built" is published in the current issue of PIN-UP magazine (Fall Winter 2016/17).
Simonds was an artist in residence at Triangle France from September to December (2016).