ARTIST IN RESIDENCE
_
ANIARA OMANN
Born in 1987, Denmark. Lives and works in Glasgow (UK).
Working across sculpture, video, text and performance Omann's work often uses forms and materials found in manual special effects and prop productions to explore the boundaries and paradoxes between interconnectedness and individuality. She is inspired by Science Fiction, and its ability to reflect present societal and psychological states of humanity, through imagined futures or alternative realities.
Often working with objects positioned somewhere between appropriation and creation, her work mirrors the current transition from postmodernist fragmentation and inability to 'make', toward a potentially 'ism-free future with the ability to imagine and create new realities outside of cultural references. Her work often sits somewhere between pointing to the identity of individual objects, as created through their cultural and collective references, and the attempt to create new objects, existing through their own integrity, materiality and presence. Recently her work has been focused on exploring ways of developing new materials, with particular interest in materials that have short breakdown periods, such as biodegradable plastics.
For the duration of a residency at Triangle France, Aniara Omann will be developing a new body of work around the subject of sleep and dreams. Exploring Jungian theory and Taoist philosophy, the project will be an extension of her recent research on psychoactive mushrooms, looking at ways to bypass the human ego through alternate states of mind.
Aniara Omann is graduated from Glasgow School of Art, MFA and Funen Art Academy, BFA. Recent exhibitions include: Iwillmedievalfutureyou6, Kunsthal Aarhus, Cross-feed, Market Gallery, Transformationer, Kunsthal Ulys; Final Incarnation, VoidoidARCHIVE; In Drógum, Akureyri Art Museum; Aniara Omann / Jos de Gruyter and Harald Thys, Celine Gallery; Brad Pitt, Intermedia Gallery, CCA. Other projects and events include: Performance at Artists Moving Image Festival, Tramway; Hybrid, performance event at Gallery Celine. Recent text pieces in publications: Words of Unknown Origin, Uncle Chop Chop and Gnommero.

Aniara Omann is welcomed as part of the international exchange program between Glasgow Sculpture Studios and Triangle France - Astérides.
A 6 years old exchange program realized in partnership with Glasgow Sculpture Studios, with support from the City of Marseille Foreign Relations Office.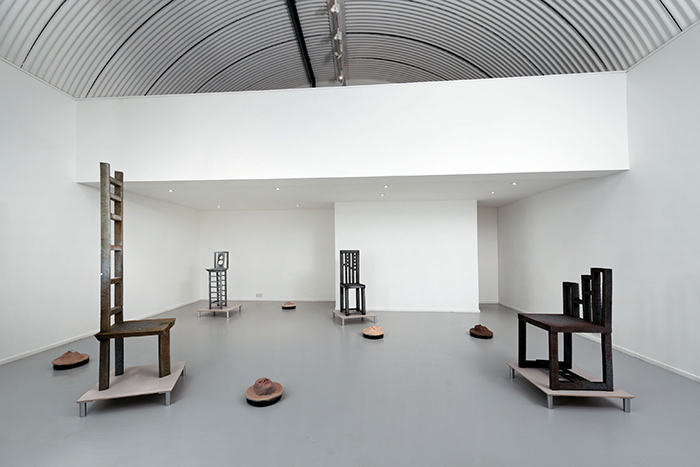 Aniara Omann, Final Incarnation, installation view, VoidoidARCHIVE, Glasgow, 2016. © Malcom Cochrane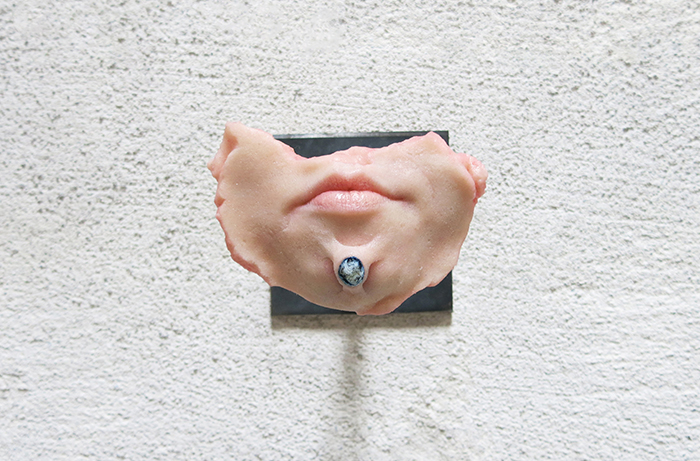 Aniara Omann, Home is where the heart is (mouth), Kunsthal Ulys, Odense, Denmark, 2017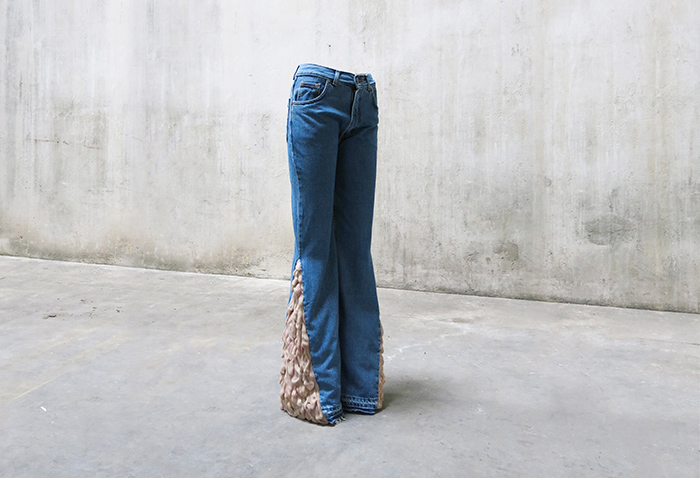 Aniara Omann, Home is where the heart is (legs), Kunsthal Ulys, Odense, Denmark, 2017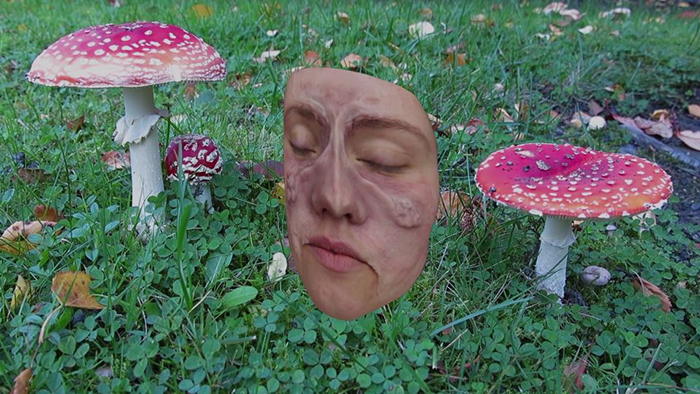 Aniara Omann, Closer than together, video still, Market Gallery, Glasgow, 2018