ARTIST IN RESIDENCE
_
JUAN DIEGO TOBALINA
Born in 1982 in Lima (PE). Lives and works in Lima (PE) and Madrid (SP).
juandiegotobalina.com
"My work is presented as installations, video, sound art, and objects. The main base of my research is perception, and the millions of subjectivities that build up what we call Reality.
I try to concentrate on processes that involve the making of unstable moments, alluding to the ephemeral, of being constantly between one stage and another. The occult, or let ?s name it "the unknown", is a non physical place in which I find myself comfortable working because is where everything can happen.
My approach to the unknown is as a way of bonding things we cannot explain, but we can feel existing around us. I find absence really important, and how it relates to a presence that has just left, and what remains of it. In this way I also work with issues of the mind, more specifically with psychology and psychiatry. I try to explore different manifestations, working with tests and producing my own interpretations and manipulations, as a way of revealing the subjectivity that also surrounds this subject. How and what produces the ghosts in our own minds."
Juan Diego Tobalina is a member of Bisagra Project in Lima. He studied in Barcelona University and in Universidad Catolica del Peru. He has made residencies such as "Sommerakademie im Zentrum Paul Klee" in Bern (2014), and "Cité des Arts", Paris (2013).
He has made solo exhibitions such as "Hipoacusia" at Salon – Madrid (2017), "En lineas sin fin" at 80m2 Livia Benavides Gallery in Lima (2017), "Puedes ser algo", at an ex-psychiatric clinic in Lima (2016), "Hotel Cosmos"(2015) in Sala Luis Miró Quesada Garland in Lima, among others. He has taken part in group exhibitions such as "Infra-curatorial platform", 11th Shanghai Biennale (2016), "De lo espiritual en el arte", MAMM Medellín (2016), "Modelos Posibles", among others. He was also the recipient of "Pasaporte para un artista 2012" Grant.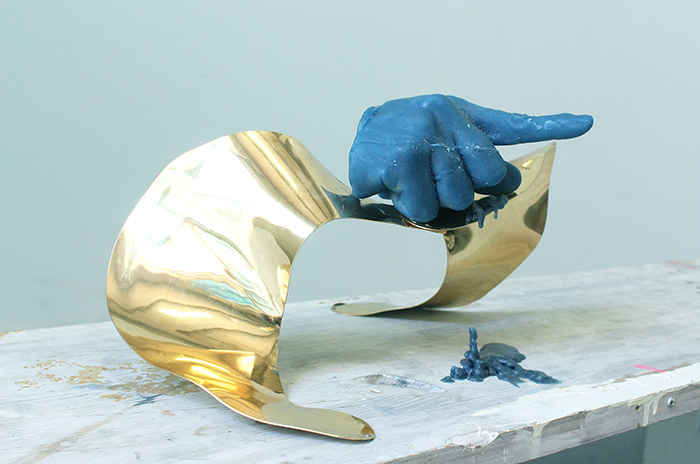 Ghosts meets Ghost. Vol. 1 Todo es Azul, work in progress, Triangle France - Astérides, Marseille, 2018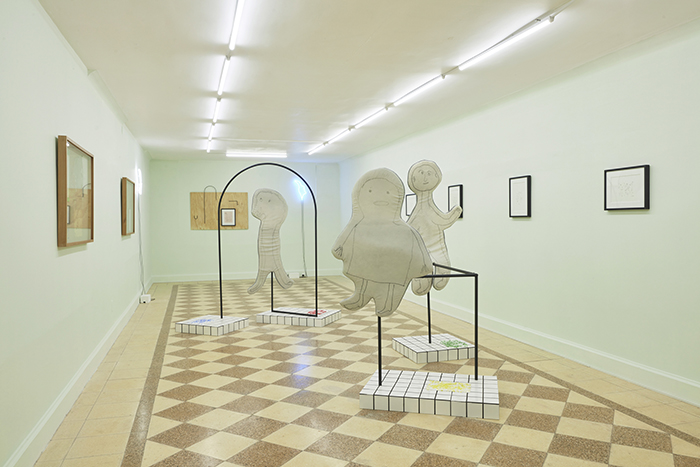 Exhibition view, En líneas sin fin, 80 m2 Livia Benavides Gallery, Lima, 2018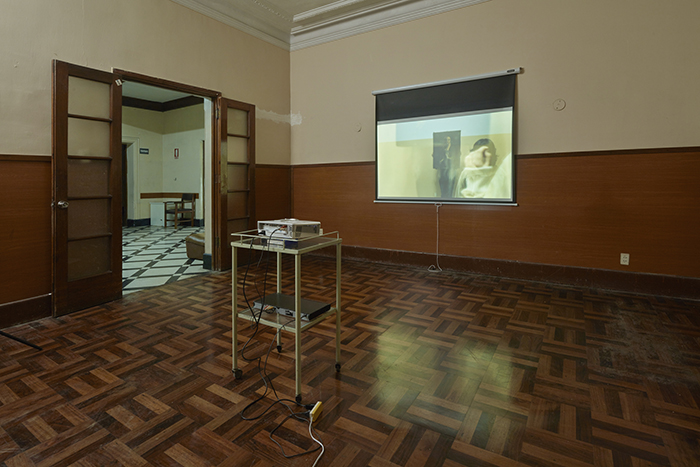 Exhibition view, Puedes ser algo [You can be something], Former psychiatric clinic, Lima, 2016