ARTIST IN RESIDENCE
_
JULIETTE DÉJOUÉ
Off-site residency from August 10 to 25, 2021 at Centre de vacances jeunes "La Rochette" in Jausiers (Alpes-de-Haute-Provence) as part of the "Rouvrir le monde" program
Born in 1983 in Brest (FR). Lives and works in Marseille (FR).
Juliette Déjoué is an artist in residence at the Centre de vacances jeunes "La Rochette" (youth holiday center) in Jausiers (Alpes-de-Haute-Provence). This residency is part of the "Rouvrir le monde" program set up by the French Ministry of Culture / DRAC PACA. 
During her residency, Juliette Déjoué will carry out workshops on an ongoing project titled "tableaux vivants". The children will live a total experience by participating in all the stages of the creative process: creating painted sets, costumes and masks, and photographic shoots. 
About the artist
Juliette Déjoué is a french artist born in 1983. Juliette has studied art in Marseille from 2006 to 2011, after graduating from Marseille Art School she moved to Berlin together with her collective Yassemeqk. After 4 years in Germany, she moved to Casablanca where she stayed until 2019. In Morocco she worked with art association Atelier de l'Observatoire, which realizes traveling projects in working-class districts — now she is back in Marseille. Her works were shown in multiple cities of Europe and Morocco. She has also received a scholarship for a half-year journey in Eastern Europe and has been to Turkey, Poland, Bulgaria and lived in France, Germany and Macedonia.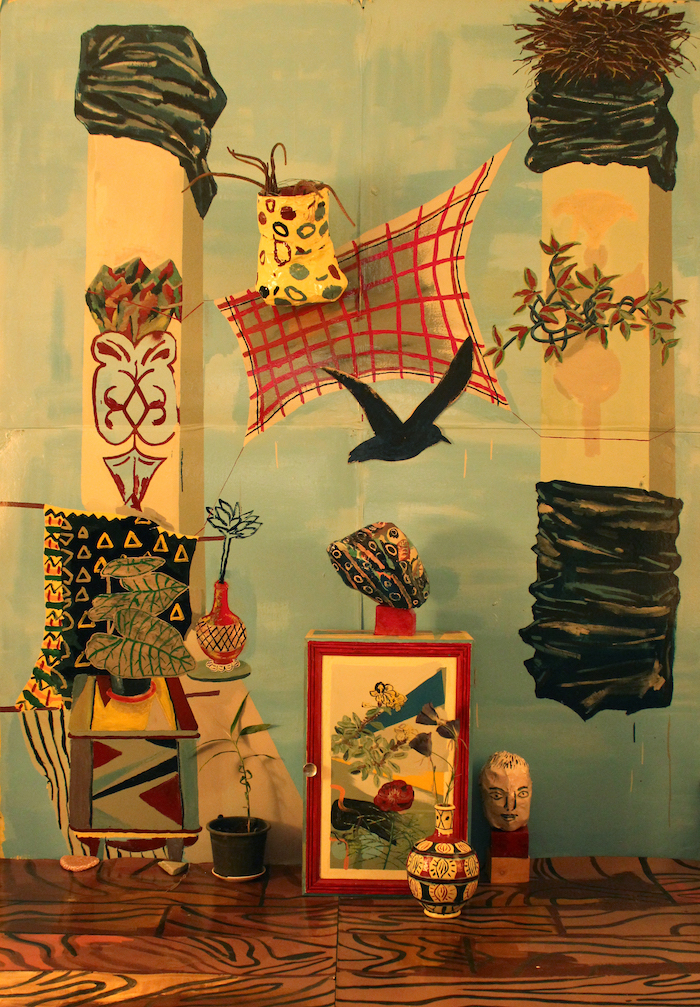 Juliette Déjoué, Harraga, variable dimensions, mixed media, 2018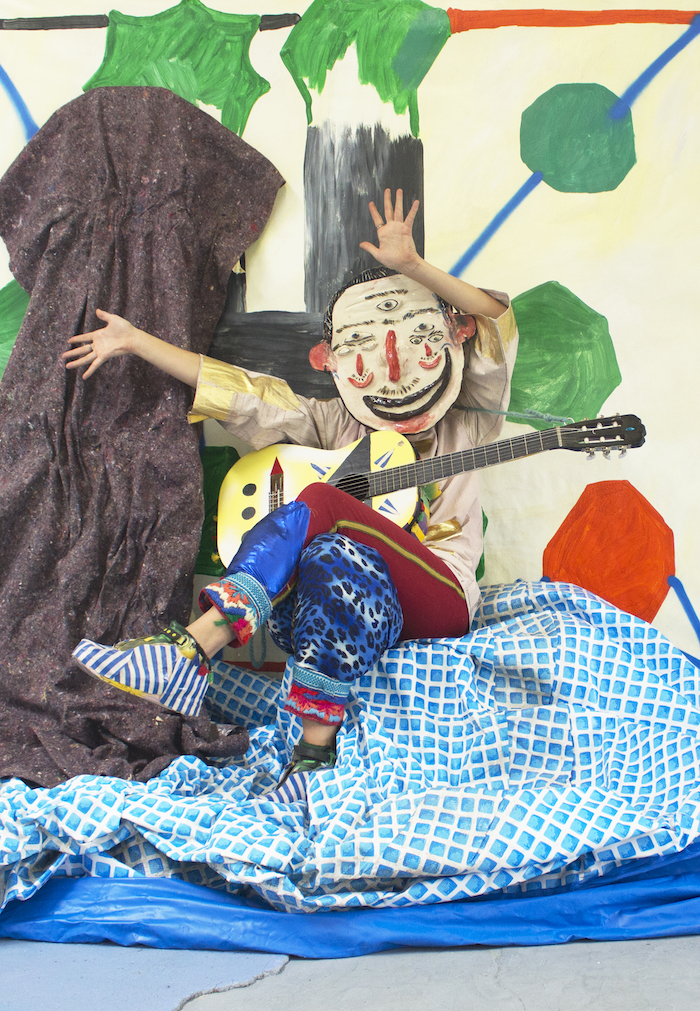 Yassemeqk, Arnaque Minimale, from a series of 5 portraits, 160x90cm, photo, 2020