ARTIST IN RESIDENCE
_
LAURA PORTER
In residency from June 8 to August 16, 2020.
Born in 1979 in New Orleans (USA). Lives and works in Paris (FR).
lauraporter.net
Laura Porter's installations, sculptures and videos are marked by an interest in modes of value production, the genesis of materials, and the role of the body in edible and disposable economies. Her works articulate discrete synthetic and comestible elements into organizations composed like drawings. The transformations of common objects and techniques (beans, coupons, coins, etc.) come up frequently in her work. Laura also collaborates as a duo with artist Valentin Lewandowski on a series of videos.
Laura Porter received a Masters degree in Fine Arts from the Ecole des Beaux Arts in Paris-Cergy and a doctorat in Fine Arts from the Beaux Arts in Paris SACRe-PSL with a practice-based thesis titled "Royal Secrets in the Queen's Body Fat". Her works have been shown in numerous exhibitions in France and abroad such as: CRAC Occitanie (Sète, 2014), Galerie Escougnou-Cetraro (Paris, 2016 and 2018), Fundació Joan Miró (Barcelona, 2017), Palais des Beaux Arts (Paris, 2017), Sessions (Marseille, 2017), FRAC Champagne-Ardenne (Reims, 2018), White Crypt (London, 2018), In Extenso (Clermont-Ferrand, 2019) and Kunstwerk Carlshutte (Büdelsdorf, 2019). Laura holds a research fellowship with the Center for Arts, Design and Social Research 2019-2020.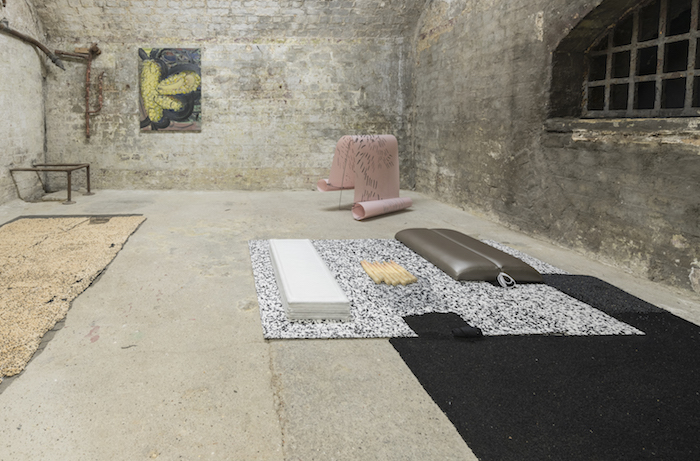 Laura Porter, Le chouchou des nanas, EVA foam, artificial asparagus, nigella seeds, black-eyed peas, black lentils, pleather, ink on Rhodoïd, adhesive tape, tulle (dimensions variables), White Crypt, London, 2018. Painting: Wieske Wester. Photo credits: Damian Griffiths.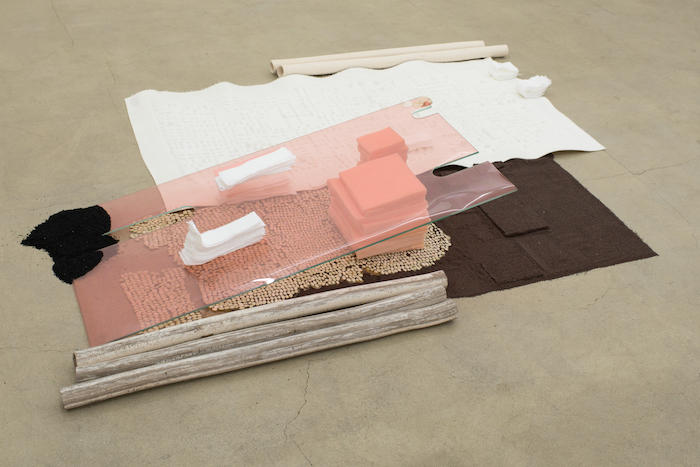 Laura Porter, Foam Home, glass, tinted-film, ceramic, EVA foam, lima beans, nigella seeds, mustard seeds, money plants (variable dimensions). Photo credits: Edouard Escougnou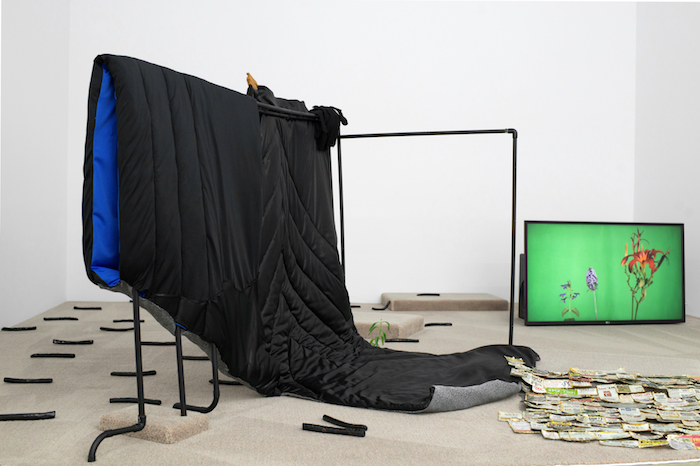 Laura Porter, Bust, 2016, enameled ceramic, coupons, gold leafing, wool carpet, quilted-lycra, silk, PVC, acrylic paint, plants, video HD, sound (variable dimensions). Photo credits: Edouard Escougnou