ARTIST IN RESIDENCE
_
MARTIN BELOU
Born in 1986, L'Union (FR). He lives and works in Marseille (FR).
Martin Belou is an artist who creates performative situations and experiences with the four elements: earth, water, air, and fire. Driven by intuition and artisanal savoir-faire, he combines sculpture, drawing, and organic materials (mushrooms, spices, wood, stone, métal, chalk...) in installations that often deal with universal notions of craftsmanship, tradition, and community.
He founded De La Charge, an artist run space active for 3 years in Brussels as well as the Independent art agenda The walk, he's work has been shown in various project spaces, institutions and galleries In France, Belgium,Mexico, Germany.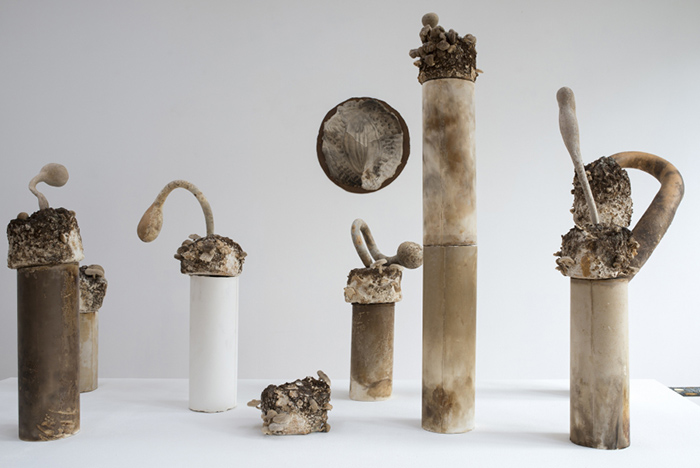 Martin Belou, Les Hors D'Œuvres, Cedar smoked plaster, mushrooms, Flasks, metal, wood, variable dimensions, 2017