ARTIST IN RESIDENCE
_
NDAYÉ KOUAGOU
In residency from September 15 to December 18, 2020.
Born in 1992 in Montreuil (FR). Lives and works in Paris (FR).
youngblackromantics.com
Ndayé Kouagou is an artist based in Paris, his practice always starts from texts of which he is the author. Voluntarily or involuntarily confused, he tries as best as he can to bring a reflection on these 3 subjects; legitimacy, freedom and love. The result is... what it is.  He describes his work as "quite interesting, but not that interesting or maybe not interesting at all". He has presented his work among others at Auto Italia South East (London), Centrale Fies (Dro/Italy) and Lafayette Anticipation (Paris) where he also launched his publishing project YBR* (Young Black Romantics).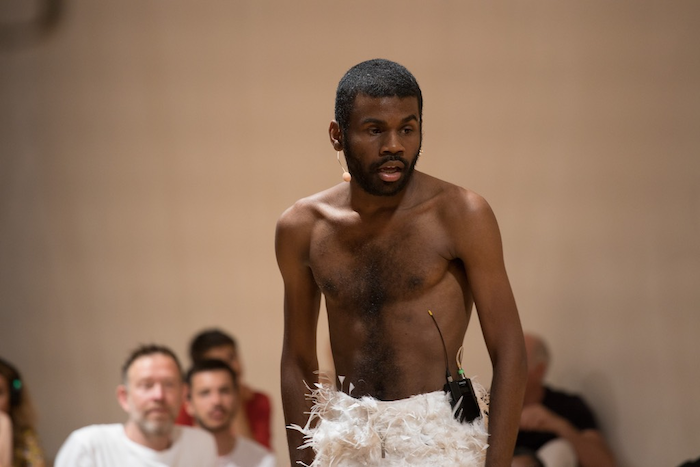 Ndayé Kouagou, One side is rarely similar to the other, performance, AutoItalia South East, London, 2019 © Katarzyna Perlak.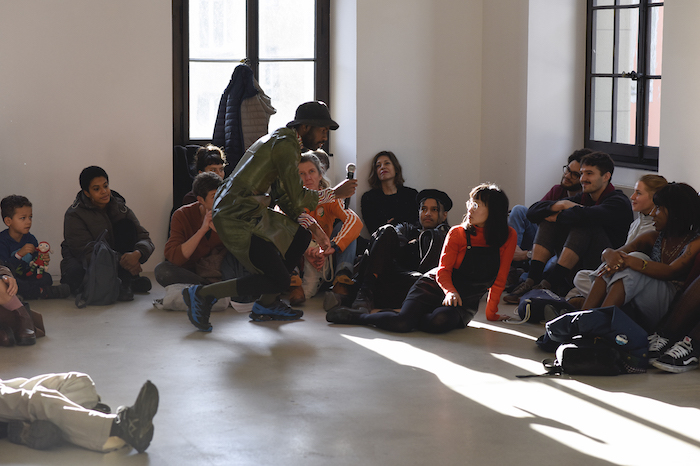 Ndayé Kouagou, A simple and easy talk about love (Une conversation qui a pour sujet l'amour), performance as part of festival Les Urbaines, Espace Arlaud, Lausanne, 2019.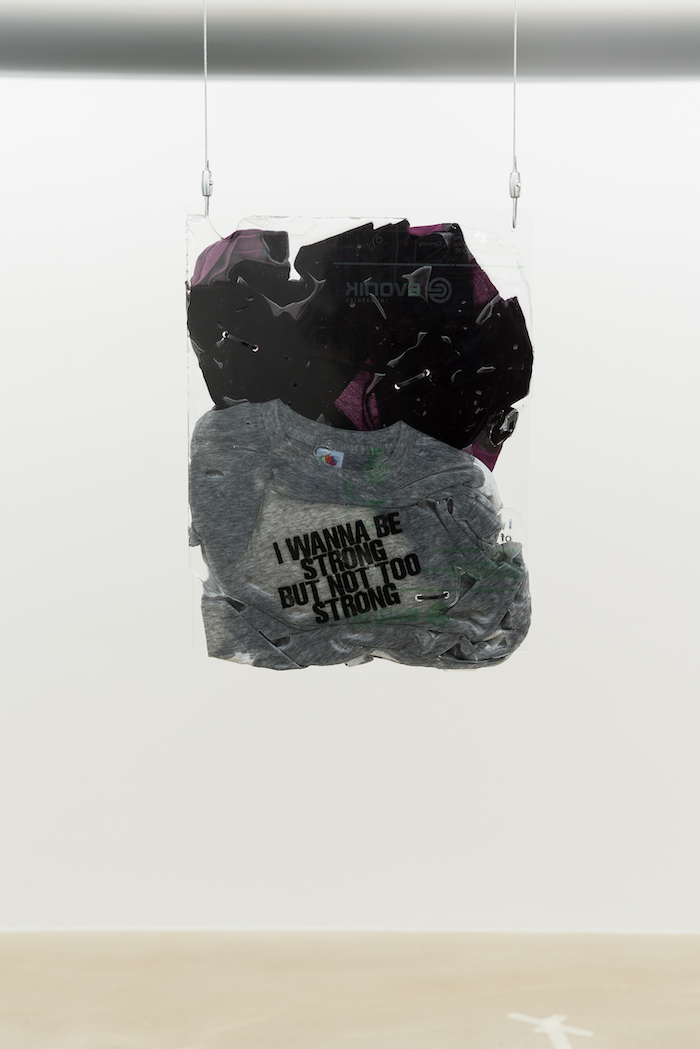 Ndayé Kouagou, I wanna be strong but not too strong, 2020, exhibition view « sensationnel and anti generative successions », Nir Altman, Munich.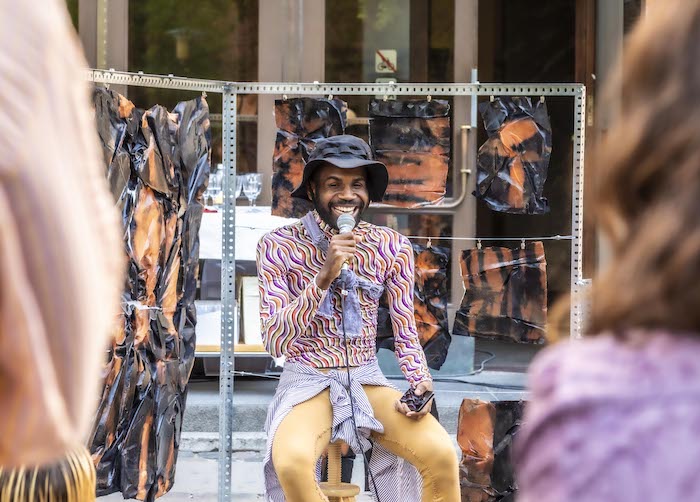 Ndayé Kouagou, Will you feel comfortable in my corner?, performance, ARIEL, Copenhagen, 2020. © Malle Madsen.