ARTISTS CURRENTLY IN RESIDENCY
_
CONTACTS & STUDIO VISITS
Studio visits are only available to professionals. Please contact us for appointments: contact@trianglefrance.org
Shirley Bruno's films and video works draw from her Haitian heritage preserving and radicalizing her ancestral traditions and mythology. She creates modern myths that expose the slippery spaces between the material and metaphysical world, documentary and fiction, between collective memory and history.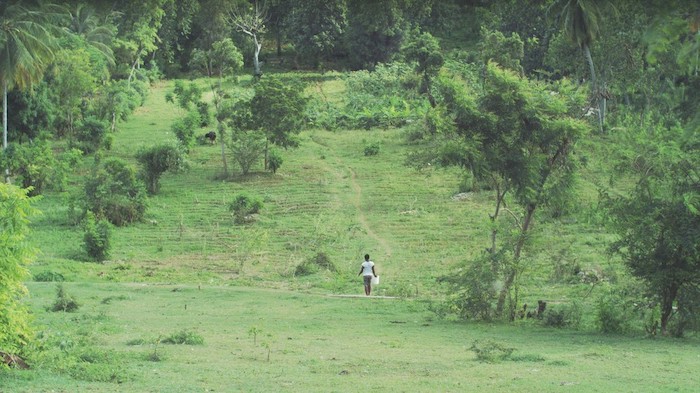 Shirley Bruno, Tezen, film, 2016.
_
DOROTA GAWEDA & EGLÈ KULBOKAITÈ
In our work we address feminist inspired theory and fiction, technology-driven emancipation and discursiveness of space. We work within a variety of media, starting with performance through installation, fragrance, sculpture to video (...)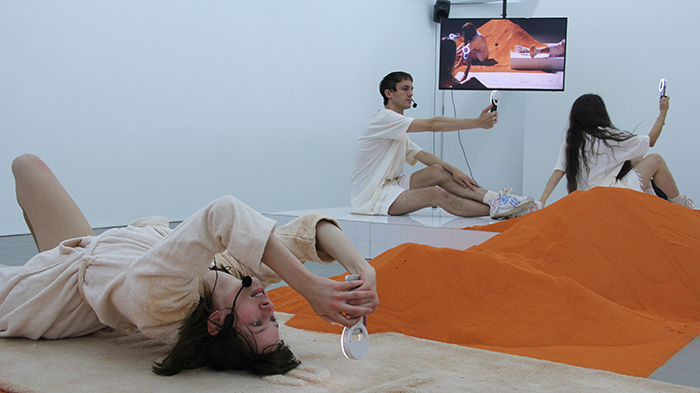 Dorota Gaweda & Eglè Kulbokaitè, YGRG 14X: reading with a single hand V, solo exhibition and performance at Cell Project Space, London, 2018.
Estel Fonseca's work is a visual representation of the connection between body, spirit and emotion as a whole, going from the body's shapes to spirit and emotion (...)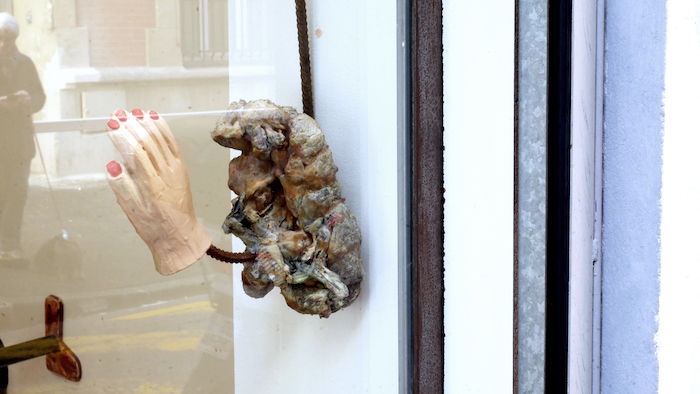 Estel Fonseca, MAMMIFÈRES À FREIN (detail), terra cotta, paper mache, ex-voto, painting, et steel, exhibition view AUTOMNE HIVER INTERSAISON, Galerie du Tableau, Marseille, 2019 © Estel Fonseca
_
JEANNE MOYNOT & ANNE-SOPHIE TURION
In partnership with Festival Actoral, Marseille
Together, Jeanne Moynot and Anne-Sophie Turion move freely from the white cube to the black box, by creating installations, performances and shows.
Josèfa Ntjam works with video, writing, installation and photomontage, creating possible's worlds, or futuribles*. A world where body dosent' be anymore, plants in revolt, and universes where volcanoes stand alongside coral clouds, in the shadow of palm grove.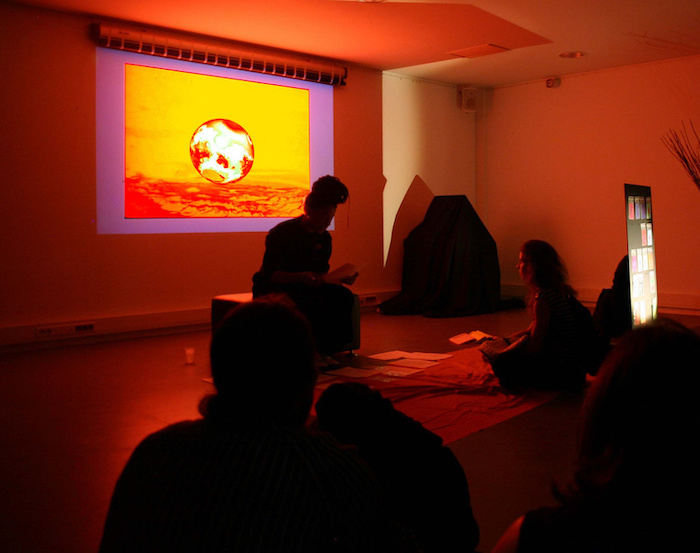 Josèfa Ntjam, Plants in revolt, performance, 90 min., Artothèque de Strasbourg, 2018