ARTISTS CURRENTLY IN RESIDENCY
_
CONTACTS & STUDIO VISITS
Studio visits are only available to professionals. Please contact us for appointments: residence@trianglefrance.org.
_
GHISLAINE LEUNG
August 2018
Ghislaine Leung (b. 1980, Stockhom, SWE) lives and works between London, UK and Brussels, BEL.
(...)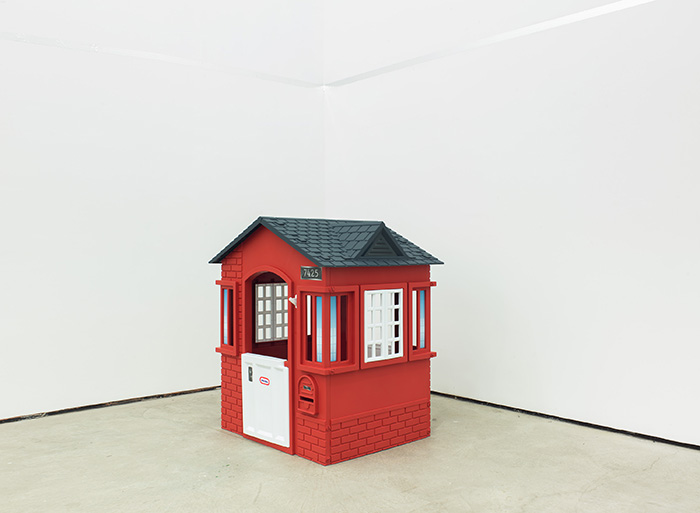 58 : 96 / 49, Ghislaine Leung, 2018
Plastic, aluminum tape, dye, glue, children's playhouse, metal, dimensions and title variable. Playhouse purchased in country of exhibition. Tape at minimum ceiling height for country of exhibition.
Installation View at Frieze, New York 2018. Courtesy of the Artist and ESSEX STREET, New York.
_
CAROLINE MESQUITA
July - December 2018
Caroline Mesquita's sculptural practice intertwines the materiality of her altered, oxidized, and painted copper and brass sheets with theatrical playfulness (...).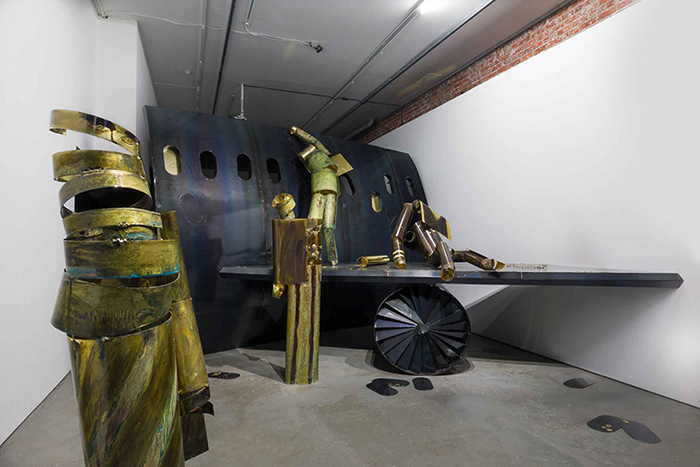 Caroline Mesquita, The Ballad, 2017, 221A, Vancouver, Canada. Photo: Dennis Ha
_
VICTOR YUDAEV
January - August 2018
Victor&I.
I had started to write (kind of pugnacious, impressionistic task) a story about victor before victor was born; victor&I are truly close, yet we have never met. I know about victor, as much as he knows about himself (...)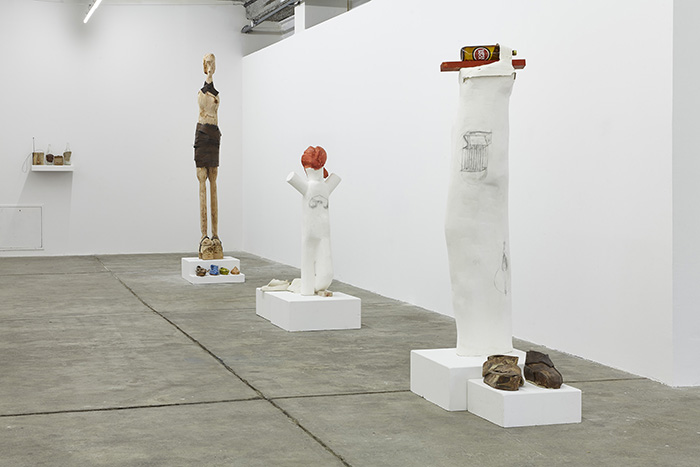 Victor Yudaev, Les nuages en pantalon, installation. Exhibition view, Noce, Friche la Belle de Mai, 2018 © JC Lett