ARTIST IN RESIDENCE
_
ROSA JOLY
In residency from April 19 to August 23, 2021.
Born in 1986 (FR).
Rosa Joly cultivates the art of diversion and fearlessly bends the techniques and the tools she borrows from classical sculpture processes and traditional craftsmanship. In the manner of an alchemist, experimenting with a wide range of materials and objects in a quest often doomed to fail, she engages in perilous processes and likes to provoke unexpected outcomes. In her practice, this bold chance-like procedure is applied to her combining of fragile natural elements such as dried flowers, plaster and raw clay, with trashier ingredients such as crushed velvet, tin foil and glow in the dark skeleton. This irreverent mixing of found objects and more natural- if not noble- components may recall the insolent approach endorsed by Funk Art, in spiritual kinship with the infamous Rat Bastard Protective Association.
Borrowing from the carnivalesque as much as from the more traditionally religious, Rosa Joly's art is at times humorous, verging on caricature and grotesque, devoid of irony. Levering on tools such as scale, mirrors and thresholds, she manages to include the spectator's fleeting presence, forcing her/him to become, almost against his/her will, the raw material of her DIY universe. Produced to fit the places her ever moving practice temporarily reaches, Rosa Joly's installations are the materialization of an ongoing reflexion on issues as essential to art as Life and Death and mankind's ability to depict a struggle that exceed his/her own finitude.
Rosa Joly lives and works between places and in a wide variety of crafts. After graduating in literature and humanities she went on studying Fine Arts in Lyon and in Hamburg. Fascinated by American counter-culture and in particular by the creative community shaped by a handful of Beat poets and artists in San Francisco after World War II, she dedicated her post-graduation years to a field research on the work of the Californian artist Jay DeFeo.
Recent exhibition of her work include "Ophelia Vertikale", MoM Artspace, Hamburg (2019); "Enque?te Arcane", DOC!, Paris (2019); and the screening of her 16mm film "The Eye, The Asshole, My Sister" (2019), with Anae?lle Vanel.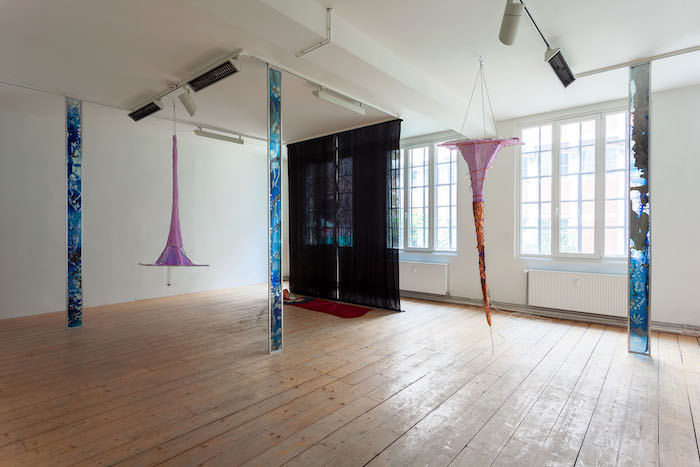 Rosa Joly, Ophelia Vertikale, installation view, MoM Artspace, Hamburg, 2019. © Andre Giesemann.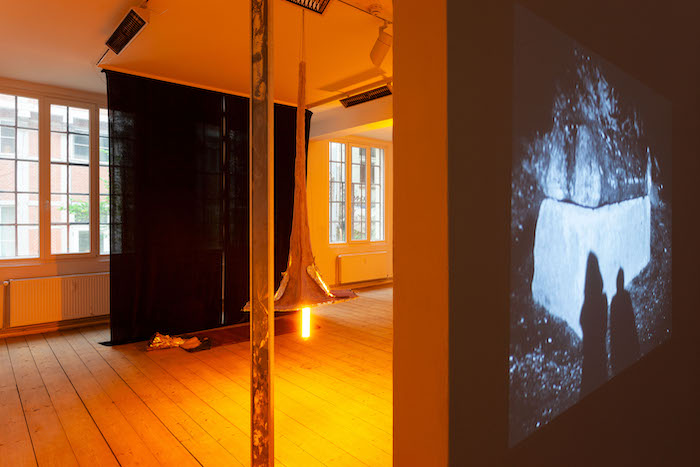 Rosa Joly, Ophelia Vertikale, installation view, MoM Artspace, Hamburg, 2019. © Andre Giesemann.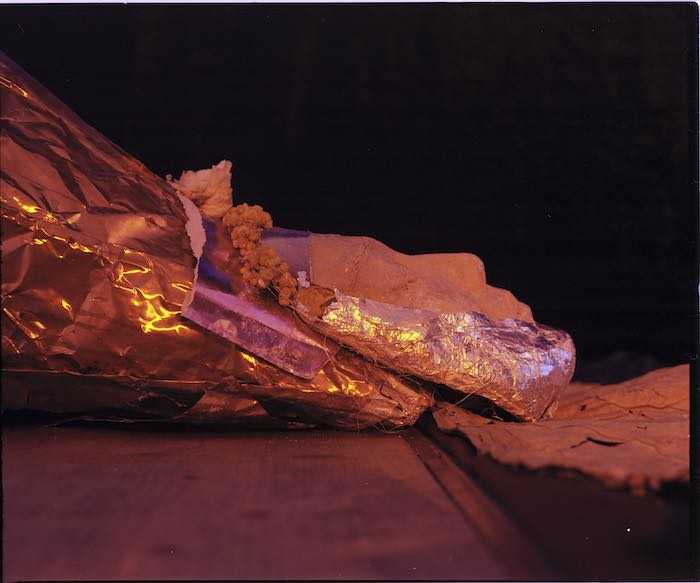 Rosa Joly, Tumb for a dead friend (detail), 2018. © Anaëlle Vanel.