ARTIST IN RESIDENCE
_
SANDAR TUN TUN
In residency from November 8, 2021 to August 29, 2022
Born in 1989. Lives and works in Marseille (FR).
Sandar Tun Tun is an artist and composer working with time-based media. Negotiating an aesthetic and social experience that often privileges the gaze, their practice is an exploration of listening that she deploys in collaborative research projects and through the musical entities Nay Thit (DJ, producer) and SD S (noise, experimental music). Their installations, performances, compositions
and collective writing examine power relations, the space of appearance/disappearance and contemporary conditions of coexistence. They are also one-half of BARE-TT, a duo formed in 2016 that investigates sonic narrative possibilities at the intersection of science fiction and living symbiotic relationships.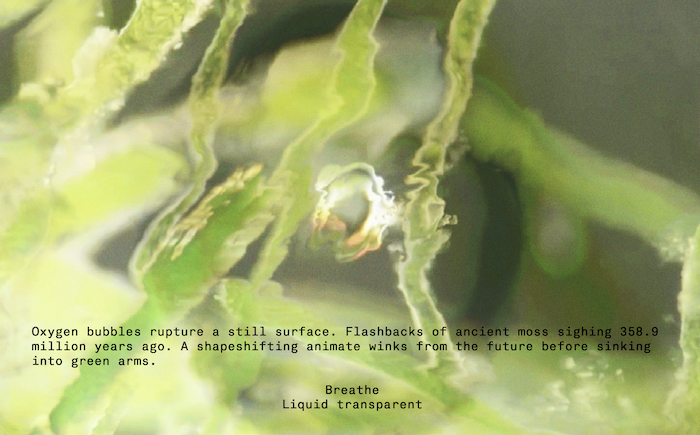 BARE-TT, Despeciation, video and text, 2021.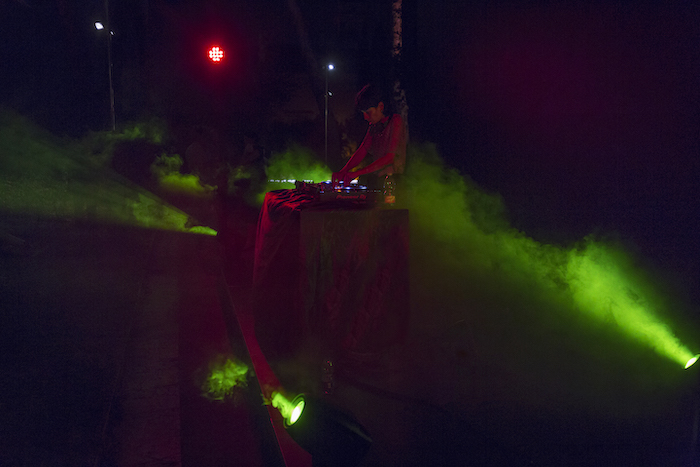 Nay Thit, DJ set, Orto, Istituto Svizzero, Rome, 2020. Photo: Davide Palmieri.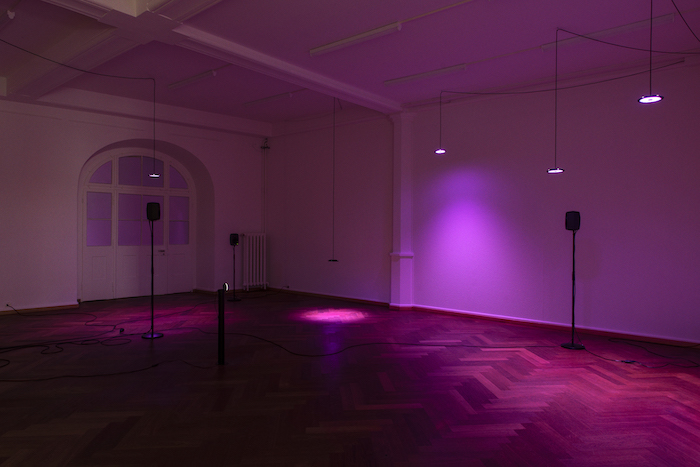 Sandar Tun Tun, Synthia, sentient entity and sound installation, Krone Couronne, Bienne, 2021. Photo: James Bantone.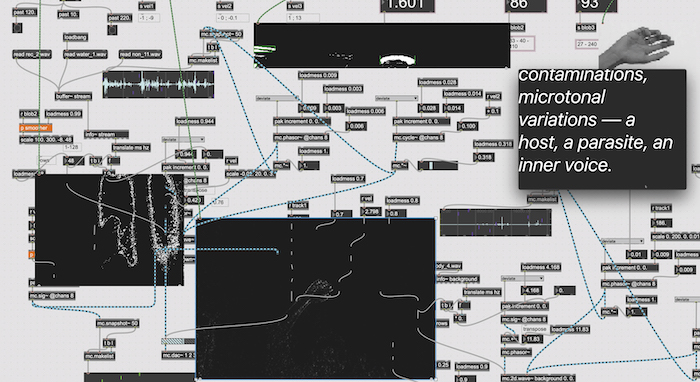 Sandar Tun Tun, Synthia, sentient entity, video, 2021.