ARTIST IN RESIDENCE
_
YOAN SORIN
In residency from January 6 to June 11, 2020.
Born in 1982 in Cholet (FR). Lives and works in Marseille (FR).
ddab.org/fr/oeuvres/Sorin
Yoan Sorin practices performance in the same way as sculpture or painting, all of which is as much a part of a thought of "trace" as a form of "Chaos Monde" to borrow some notions from Edouard Glissant.
"Like a diary, Yoan Sorin's practice is based on exploded mythologies that the artist updates through drawings and installations, paintings and performances. As he exercises his caustic and sometimes acidic gaze, Yoan Sorin combines note-taking and the making of objects that are apprehended in the form of rebuses, slogans or aphorisms, places of collusion of representations. Prolix and incisive, like his many drawing notebooks that he regularly fills, his production combines craft and low tech, bad spirit and sense of derision." (Frédéric Emprou)
Yoan Sorin graduated from the School of Fine Arts in Nantes and the universities of Montreal and Cuenca. His drawings, paintings, videos, and performances break down the distinctions between popular culture and art. His work has been featured at la Friche la Belle de Mai (Marseille, 2014), Frac des Pays de la Loire (Nantes, 2016), A-Frame (La Courneuve, 2017), MNAC (Bucharest, 2016), Nada lokal (Vienna, 2018), Hunter East Harlem Gallery (New York, 2018) and 40mcube (Rennes, 2019). He joined the company Nada Production as a dancer and designer in 2017, and collaborates with 14N61W Gallery in Fort-de-France (Haiti) since 2018.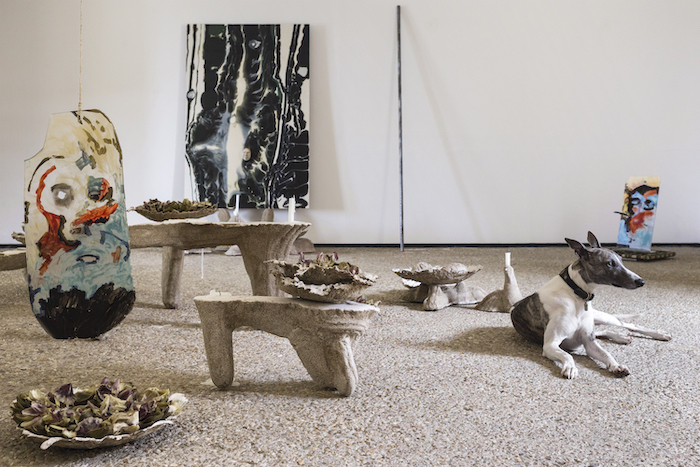 Yoan Sorin, Chroniques d'une journée ordinaire, installation with, with artists Florian Sumi, Colombe Marcasiano, Dana Michel, Territoires Extra, 2018. © Fanny Trichet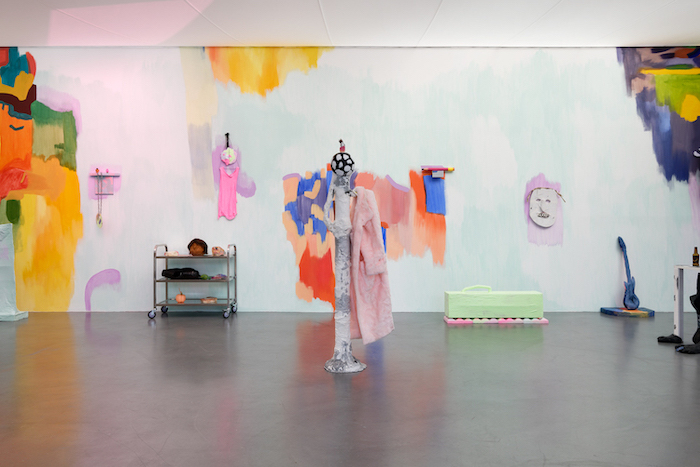 Yoan Sorin, Slash Universe, with Dana Michel, installation view, CAC Brétigny, 2019. © Aurélien Mole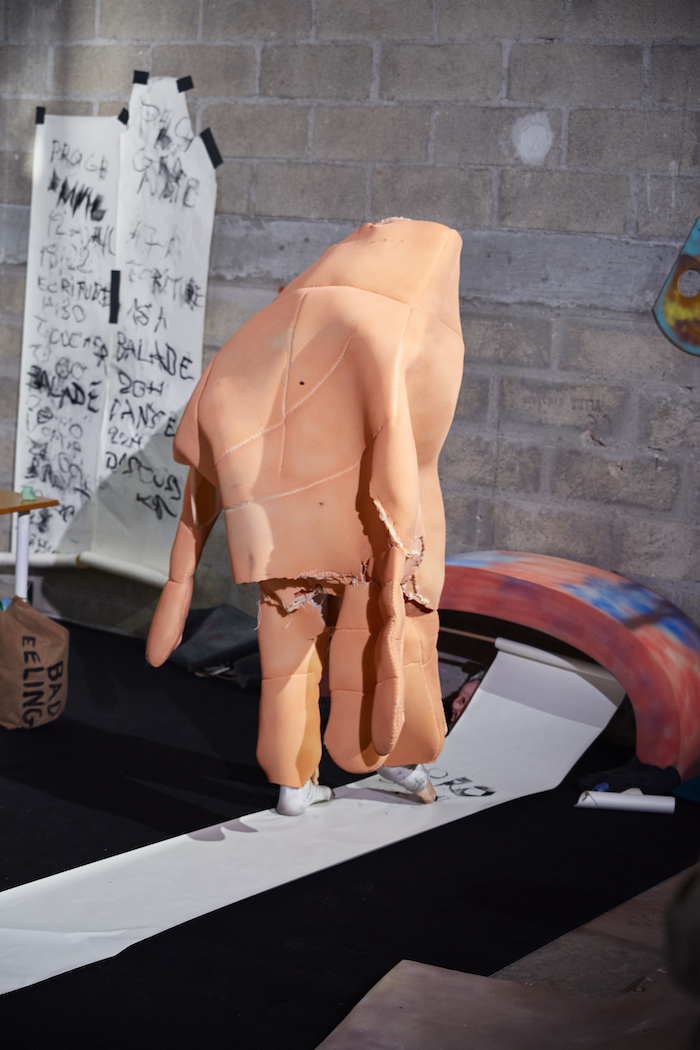 Yoan Sorin, DSM-VI, performance, Festival Do Disturb, Palais de Tokyo, 2019. © Ayka Lux