EVENTS ARCHIVE RETOUR
_
'NETWORKED' : DIALOGUE AND EXCHANGE IN THE GLOBAL ART ECOLOGY
Triangle Network Conference, 26 & 27 November 2011, Bloomberg, London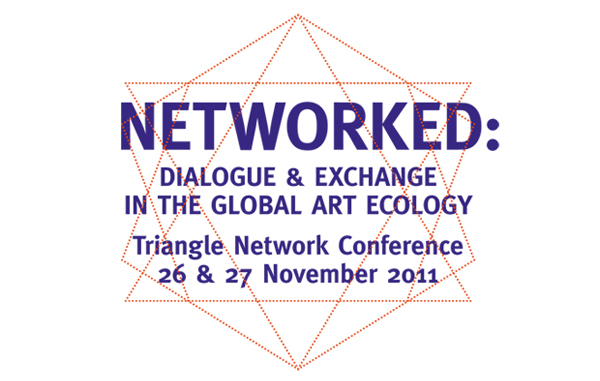 This timely conference marks the 30th anniversary of the founding of Triangle Network – an international network facilitating dialogue and exchange between artists and organisations around the world. In 30 years, Triangle Network has worked with over 4,200 artists and 70 organisations in more than 60 countries in Africa, Middle East, Asia, Europe, Latin American and Australia.
Networked brings together leading artists, curators, organisers and network experts from over 40 countries to debate the increasing role of cultural networks in supporting artists and art organisations world-wide. Speakers will address the latest issues and trends in the context of the current economic and political climate.
Conference topics include:
What are the cultural principles and ethics that guide cultural networks?
How can networks support artists and the production of new work?
What network strategies are currently used and can new approaches be developed from shared experiences?
Why are cultural networks becoming so important at local, national and international level?
Is joint fundraising the answer to small-scale organisations in the current economic climate?
Do collaborative models threaten the independence of artists and organisations?
What are the main threats and challenges to cultural networks?
Speakers from over 20 countries will consider these questions through presentations, panel discussions and workshops. Please visit www.trianglenetwork.org for full list of speakers.
At www.trianglenetwork.org you can also purchase tickets and access the conference blog, where you will find texts and links from network experts. Join the debate to voice what is most urgent to artists and cultural organisers at this time - your contribution will help to shape the conference discussions and breakout sessions.
The conference will be recorded and videos of each session will be posted on the Triangle Network website shortly after the event.
Networked is hosted and sponsored by Bloomberg, with support from Arts Collaboratory, Arts Council England and Prince Claus Fund. The conference media parter is The Art Newspaper.
_
ACTORAL
Lulu, a performance of Roxane Borujerdi and Clément Rodzielski, Septembre 30, at 9 pm [mac], 8 €.
Actoral 11th offers to Roxane Borujerdi and Clément Rodzielski the opportunity to work together, a wish that has emerged for a long time, when they were still students at the Beaux Arts of Paris,
Both dealing with the changing nature of common materials, they offer to combine two activation protocols used in their own practices, in a sculptural and epiphanic show, recalling the concepts of waiting and invisibility.
What defines a show ? What does it mean to be a member of the audience ?
So many questions that remain unanswered as long as Roxane and Clément don't achieve their performance.
Dorothée Dupuis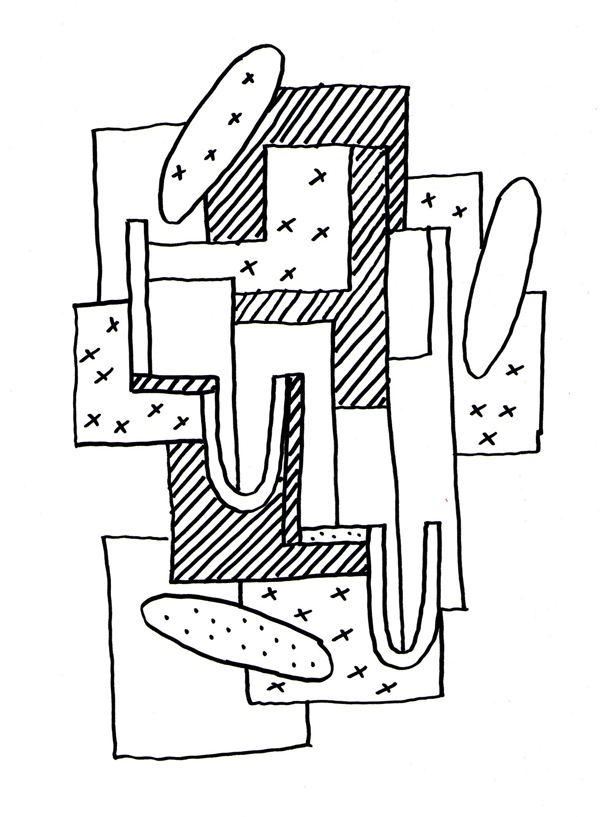 _
LAUNCHING PETUNIA 3
July 2nd 2011 at Castillo Corrales, 80 rue Julien Lacroix, Paris 20e, 17h.
Come discover the 3rd special edition space and architecture with the auteurs and redactors ! And discover where Pétunia circulates on our website : www.petunia.eu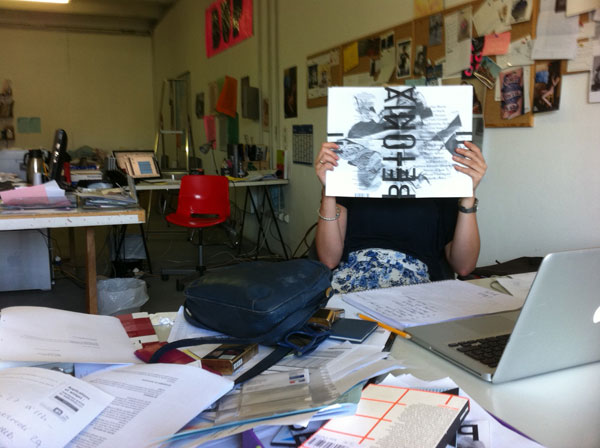 Number 3 with contributions : Katarina Burin, Frances Stark, Laetitia Paviani, Lina Viste Gronli, Nana Oforiatta Ayim, Géraldine Gourbe, Dorothée Dupuis, Emmanuelle Lainé, Clara Meister, Kitty Kraus, Lili Reynaud Dewar, Kathy Acker, Fiona Jardine, bell hooks, Mathieu Kleyebe Abonnenc, Sisters of Jam, Spartacus Chetwynd, Elizabeth Diller
Design : Change is good
Directrice de Publication : Dorothée Dupuis
Rédactrices en Chef : Lili Reynaud Dewar, Valerie Chartrain
Chargée d'édition, Iconographie : Jeanne Alechinsky
_
K.ACKER: THE OFFICE : THE EVENINGS
Closing evening
Friday June 10th 2011at 7pm at the Galerie of the Friche Belle de Mai, The Tower, 2nd floor, 41 rue Jobin, 13003 Marseilles
To close this exhibition we have chosen to make a special evening of several stakeholders, to our great pleasure, with a rich and varied quality programmation with a conference of Elisabeth Lebovici, a video contribution of Rosi Braidotti, a Skype's interview with Gabriela Jauregui and a performance of Fabienne Audéoud for the grand finale!
Free entrance.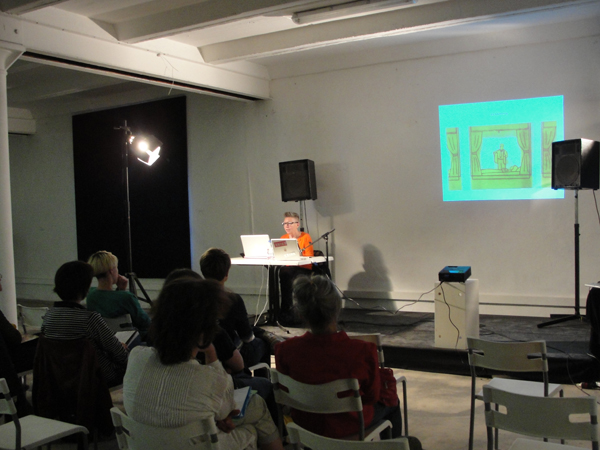 Elisabeth Lebovici during her conference at the Galerie of the Friche Belle de Mai, 10 June 2011
Lecture-performance by Christophe Fiat and Hubert Colas
Thursday, May 26th 2011at 7pm at the Galerie of the Friche Belle de Mai, The Tower, 2nd floor, 41 rue Jobin, 13003 Marseilles
Lecture - performed Kathy Acker a du coeur by Christophe Fiat
(inedit text - commande of actOral /Montévidéo for A vous de lire!)
Lecture Around de Kathy Acker, choosen extracts, voice by Hubert Colas, by Thierry Raynaud
CHRISTOPHE FIAT
Born in 1966, French, author, performer and director
To paraphrase Johnny Thunders who said: "I only play rock 'n' roll for kids to dance", Christophe
Fiat could say "I just write books to make kids read". And in the same time, keep their
head away from the ambiantal ultra-nostalgy ("Things went better last week") the wimpy
ponytails of the past century, or the "We have to choose between suffering or working" which
is what the boomers of finance want to dictate.
Reappropriating the pop codes, Christophe Fiat takes his inspiration in borderline cultures
(pornography, dread), called with a certain disdain as subculture. Christophe Fiat shows that,
firstly, the subculture is also art and then secondly, subculture is the first of all the sens of
style.
The style as a significant practice, revolted and revolting. By this way, he brings his performative
practice and his reflection in the life side, in transgression.
Using the breath of the epic, Christophe Fiat puts fun in it, makes it erotical.
Cynics in need of ECT may be seen as teenager poses. Why not? Christophe Fiat, the eternal
youth. Yes, as long as people believe in metaphors.
HUBERT COLAS
Author, set designer and director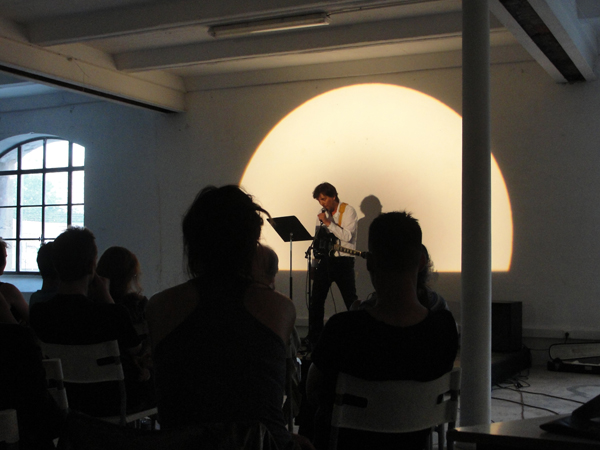 Christophe Fiat during his performance at the Galerie of the Friche Belle de Mai le 26 May 2011`
Poetry action with Anne Kawala and Louise Briggs
Thursday, May 19th 2011at 6pm at the Galerie of the Friche Belle de Mai, The Tower, 2nd floor, 41 rue Jobin, 13003 Marseilles
Find us at the Gallery of the Friche for the early evening poetry action with Anne Kawala and Louise Briggs who will deliver a new perspective on the project K. Acker: "The Office" through performance and critical reading of texts of a kind rather special ...Insular travel, memorial soundtracks, reconfiguration reports muse / artist and epistolarity confusing polyglot form, the basis of this small literary hour spent in our company: a burst of lyricism before you go about your business (plethora) from Thursday evening !
"The Adventures of Orpheus Leister (and Juan de Lisboa) in Dos Romeros, " an original performance of Anne Kawala (FR), and "dear y dear x", a reading of fictional texts Reviews by Louise Briggs (UK ) following a flash residency at Triangle at the end of April.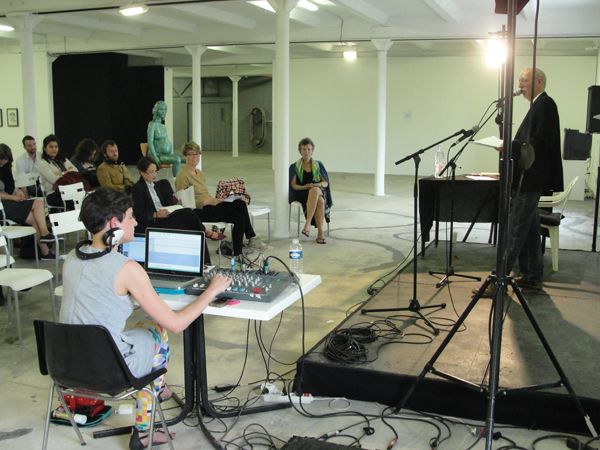 View from Louise Briggs performance at the Galerie of the Friche Belle de Mai le 10 June 2011
Conference around a New-York made by Kathy Acker with sylvère Lotringer , Saturday, May 14th 2011 at 5pm at the Galerie of the Friche Belle de Mai, The Tower, 2nd floor, 41 rue Jobin, 13003 Marseilles
Philosopher, literary critics and professor at the University of Colombia (NY)
Sylvère Lotringer is a literary critic and cultural theorist. A younger contemporary of Gilles
Deleuze, Félix Guattari, Jean Baudrillard, Paul Virilio and Michel Foucault, he is best known for synthesizing French theory with American literary, cultural and architectural avant-garde movements through his work with the journal Semiotext(e); and for his interpretations of French theory in the 21st century context. Major interpreter of Jean Baudrillard's theories, Lotringer invented the concept «extrapolationist» as mean to describe the hyperbolic worldviews espoused by Baudrillard and Paul Virilio. His last book, À satiété, has been published at Laurence Viallet Editions in 2006.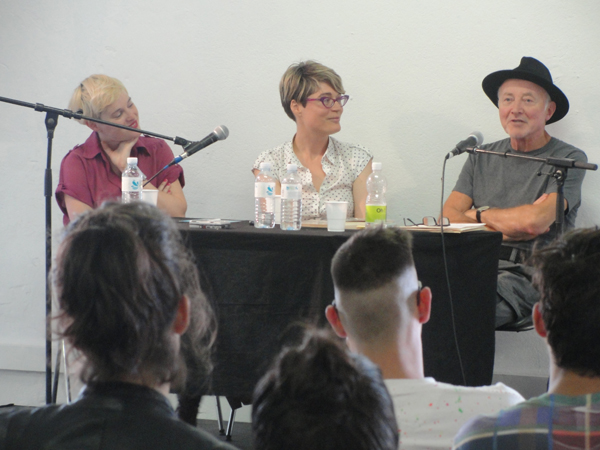 Dorothée Dupuis, Géraldine Gourbe et Sylvère Lotringer during their conference at the Galerie of the Friche Belle de Mai le 14 mai 2011
A writing by which the resignation becomes nerdy* , Saturday, May 14th 2011 at 5pm at the Galerie of the Friche Belle de Mai, The Tower, 2nd floor, 41 rue Jobin, 13003 Marseilles
Laurence Viallet - editor of three French novels of Kathy Acker (Blood and debauchery in High-School, the child's life black tarantula, Great Expectations and Don Quixote, translated by Laurence Viallet) but also to the intensity of authors cruel and powerful as Peter Sotos, Osvaldo Lamborghini ... Sylvère Lotringer - return to the (dis-) assembly of a literary personality intense like riot girl after the New York scene in the late 70's and 80's art, sailing between poetry and 19th century European literature and postructuralism and conceptual art philosophy.
Catherine Corringer - actress, performer and post-feminist porn realisator - read more extracts selected for this evening of Don Quixote.
* Gilles Châtelet evoked the writings of Herbert Marcuse in these terms
When addictions take the form, cross conference by Dorothée Dupuis and Géraldine Gourbe , Thursday, April 28th 2011 at 7pm at the Galerie of the Friche Belle de Mai, The Tower, 2nd floor, 41 rue Jobin, 13003 Marseilles
When addiction takes the form opens evenings (conference, reading and performance) in the framework of the exhibition Ruling 'n' Freaking. Dorothy and Geraldine Dupuis Gourbi present the challenges of collaborative project K. Acker: The Office, a post-feminist approach to philosophy and articulate curatorial from a particular reading of the texts of Kathy Acker, American Jewish writer, close to William Burroughs David Antin, Avital Ronell, Sylvère Lotringer etc..
Kathy Acker, in the cultural context and activist in New York for years 70 and 80, has developed policies and sensible forms of representation that are reminiscent of the complex relations of self-control and total letting go of addictive behaviors. This line of text reading Kathy Acker resonates especially in contemporary visual and conceptual productions as suggested exposure Ruling 'n' Freaking. This presentation will conclude with a discussion with the audience.
_
THROW THE COBWEBS FROM YOUR EYES
Lecture by Dominique Hurth
Thursday 24th march 2011 at 7 pm at Vendetta, Galerie de la Friche Belle de Mai, La Tour, 2nd floor, 41 rue Jobin, 13003 Marseilles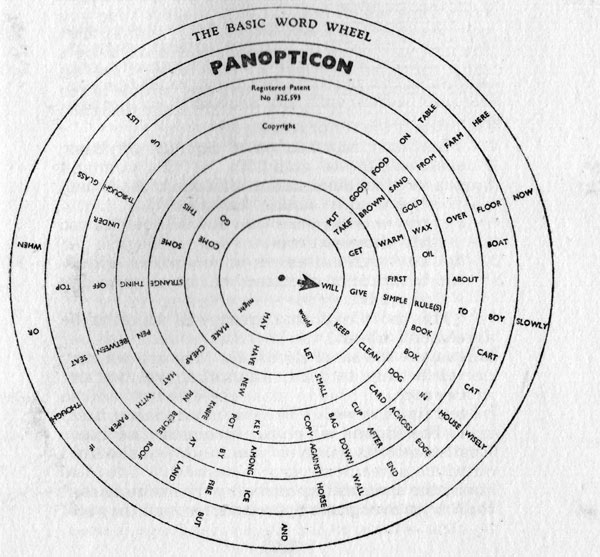 Following the festival Actoral , Triangle is planning a few events art & theater for this new year 2011.You will of course be informed by our website and our newsletter. Be patient... Soon: a parisian launching of the catalog OUTSKIRTING by the Bad Beuys Entertainment.
_
ACTORAL
avec Mathis Collins, Marcelline Delbecq, Lidwine Prolonge
Festival for contemporary writtings, from sept 25th to oct 8th 2010 at Montévideo, 3 impasse Montévideo, 13006 Marseille
www.actoral.org
www.montevideo.org
Triangle France is proud to annonce it's renewal partnership with Montevideo for Actoral, international festival for contemporary writing, for 2010.
This year, our proposition is about notions of ellipsis and gaps: with Marcelline Delbecq, it's a temporal ellipsis, where coexists in the same filmic-space disconnected temporality, forgotten moves of elegant crowds; with Lidwine Prolonge, it's about historic gaps making visible the frightening sinkhole of possibles less cataclysmics, eve of 1939 still free of evil intentions, but already of hidden secrets; and finally for Mathis Collins, physical gaps, literales, plug with fragile cork heads...The performers will try with their voices and actions to fulfill these emptynesses, unless they want to explore it's fatal necessity, in the fullfiled human existences. Written, directed and performed by the artists, these performances are a piece of evidence of contemporary vivacity applyed to a stage.
MATHIS COLLINS, Performance Cork Head at Montévidéo on sat oct 9th at 6.30pm
More pics
LIDWINE PROLONGE, Performance Que sera 1939 ? on tues 12th october at 7.30pm
More pics
MARCELLINE DELBECQ, Performance Showtime on wed october 13th at Montévidéo at 8pm
More pics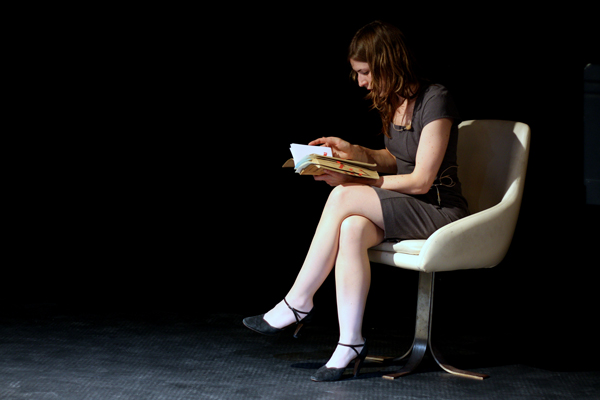 View of the performance by Lidwine Prolonge Que sera 1939 ?, at Montévidéo, Marseille, on october the 12th 2010, ©Basile Baixe
_
3rd edition of the Gala : Triangle is 15 !
Fundraising gala for contemporary creation.
Cercle des Nageurs de Marseille
Sat, sept 11th 2010 at 7pm
Each year, the Gala aims to back the association activities in order to create links art professionnals, young artists, collectionnors and amateurs.
This evening is organised on a diner and a tombola offering works of french and foreign artists, ex-residents of Triangle France or being part of his network. The drawing lots is followed by a party.
To celebrate the 15th birthday of the association, we decided to settled the Gala out of the Friche belle de Mai in a prestigious place well known in Marseille, le Cercle
des Nageurs. This choice is based on a wish to give to this event a new image in a precious scene,
creating dialogs with all the territory of Marseille.
Artists offering works :
Guillaume Alimoussa, Delphine Bedel, Mireille Blanc, Nicolas Boulard, Anna Byskov, Francesco Camacho, Charlotte Cochelin, Mathis Collins, Claire Dantzer, Cécile Dauchez, Gilles Desplanques, Marcel Dionne, Vincent Drouhot, David Evrard, Pierre Fisher, Théodore Fivel, Isabelle Giovacchini, Irina Koutroff, Emmanuelle Lainé, Anne Lise Le Gac, Ingrid Luche, Grégoire Motte, Nicolas Moulin, Nicolas Müller, Anne Neukamp, Catalina Niculescu, Estefania Panafiel, Lidwine Prolonge, Sami Ramdani, Véronique Rizzo, Kirsty Roberts, Kurt Ryslavy, Eleonore Saintagnan, Benjamin Seror, Maxime Thieffine, Niels Trannois, Kara Uzelman, Adrien Vescovi, Wolf Von Kries, Shingo Yoshida.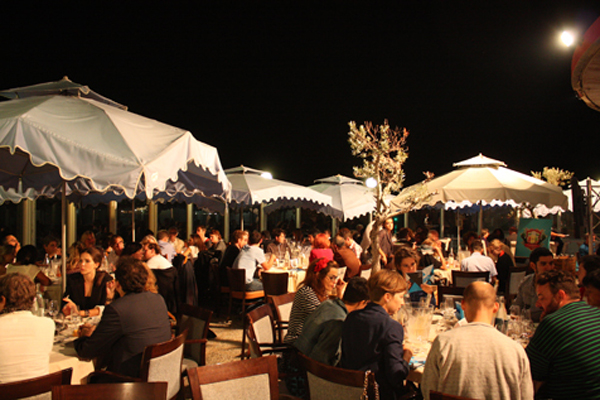 Evening of september 11th at the Cercle des Nageurs
_
LAUNCHING OF THE CATALOG "PARADIS ARTIFICIELS"
Wednesday, june 23rd, with Anne-Laure Sacriste, of her new catalog "Paradis artificiels" at the bookshop Histoire de l'Oeil
"Sacriste seems to kiss good-bye the autonomy of painting, and far of finishing it off, this admission makes it alive, almost joyfull" (extract of the catalog)
Price of the catalog Champagne Henriot 2009, This monograph catalog coedited by Triangle and Burozoïque point Anne-Laure Sacriste as one of the most audacious painters of it's generation. Thanks for your participation at the bookshop l'Histoire de l'Oeil, 25 rue Fontange, 13 006 Marseille
"Paradis Artificiels", by Anne Laure Sacriste, with texts by Dorothée Dupuis, Vincent Romagny, Pierre Wat; 184p., 30€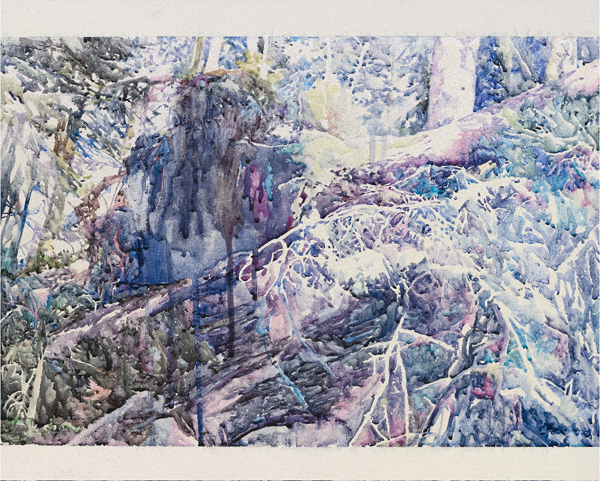 Petites souches violettes Extract of the catalog
_
OPERATION COLLECTIONNITE
Like many artists, Matthieu Clainchard collects objects and pieces of art that inspired him.
Closely related to the exhibition IT'S LIKE A JUNGLE SOMETIMES. IT MAKES ME WONDER HOW I KEEP FROM GOING UNDER during 2010 spring at the Galerie of la friche la Belle de Mai organised by Triangle France, Matthieu Clainchard presented OPÉRATION COLLECTIONNITE at the auction sale room of Damien LECLERE .
This residence in business enterprise, was made possible by the studios of Euromediterrannée, Marseille Provence Capitale Européenne de la Culture 2013, the association Triangle France and the auction sale house Damien Leclère.
Developped as a residencie, this project, lead in collaboration with the study team of the house Leclère took the form of "an exhibitionas an auction sale". The opération collectionnite presented works of the artists with linked to the notion of collecting, different objects took from his personnal collection, discoverys found in the stocks of the auction sale house but also "dobles of a few pieces of his own collection" of contemporary art.
The artist who likes to cloud the issues introduced himself as a producer, collector and curator of an exhibition where the "objects" each having a different status in his work are no less important.
Born in the beginning of the year, the project lead to a short exhibition on april the 12th 2010, a sale and the production of a catalog gathering works presented and critic essays by Galien Déjan and Dorothée Dupuis.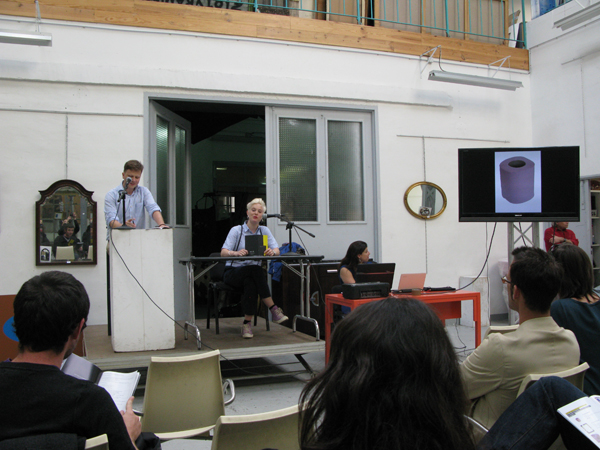 At the auction sale room Leclère
_
KISS ME DEADLY
a performance by Kiss Me Deadly at Petit Théâtre de la Friche La Belle de Mai, Wednesday March 17th 2010 at 8pm
A performance result of the ARC Kiss Me Deadly
Petit Théâtre de la Friche La Belle de Mai, Wed, March 17th, 2010, 8pm
In a wish to join the transdisplinary mind of the Friche La Belle de Mai, Triangle to investigate again with contemporary art the theatre of la Friche with performing artists of the ARC (Atelier of Research and Creation) Kiss Me Deadly, for an amazing evening and high level of experimentation.
The students of the Superior National Art School of Paris-Cergy, directed by their teachers Jeff Guess, Eric Maillet, Judith Perron and Mathilde Villeneuve, were then able to fly away from the school frame, but also from the white cube to play with the codes of artistic performance in a place ordered with theater rules. The ARC Kiss Me Deadly offered a reflection on performance through different types of media, from sound and visual installations to more classic contemporary art interventions on scenic spaces.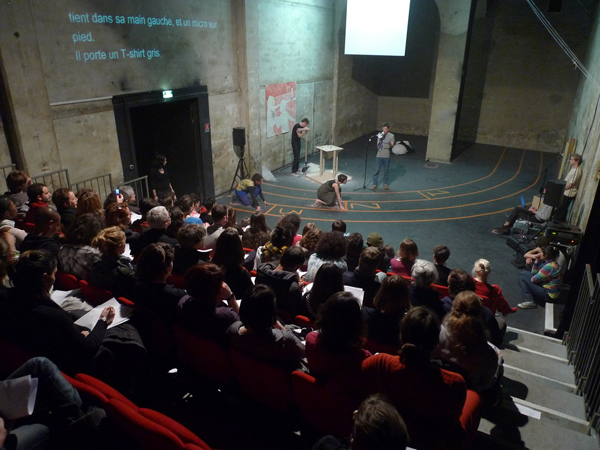 View of the show
_
ARCHIVES
Our events archives are now under-construction ! Please wait for more informations...