ARTIST IN RESIDENCE
_
SOPHIE BUENO-BOUTELLIER
Born in 1974 in Toulouse (FR). Lives and works in Marseille (FR)
sophiebuenoboutellier.com
Sophie Bueno-Boutellier is a painter and sculptor. Her installations combine ready-made objects with elements made from humble materials readily available in DIY shops. Her preferred medium is plaster, for its ease of use and its ability to create an instant, accurate reproduction of any shape and to soak up pigments. The shapes she creates are often cylinders and parallelepipeds of varying size and thickness, juxtaposed with casts of ordinary objects. She also uses plywood panels which she sometimes "dresses up" as other materials, such as fake marble and stone, using simple decorating techniques. She uses the same medium to build platforms to display elements together for her installations. These platforms of varying heights can be placed abutting a wall or free-standing, and are sometimes given a hint of neutral colour.
Sophie Bueno-Boutellier (b. 1974, Toulouse, France) studied at Villa Arson, Nice in the early 2000's. She is represented by The Approach Gallery, London and Freymond-Guth Fine Art, Basel & London.
Selected solo exhibitions include: La Ritournelle du Peuple des Cuisines, Fondation d'entreprise Ricard, Paris, France (2016); Life seems unreal, can we go back to your place?, Freymond-Guth, Zurich, Switzerland (2015); They sing a song only you can hear, The Approach, London, UK (2014); C'est à crier tellement c'est bleu, Circus, Berlin, Germany (2012); Pensée Sauvage, Kunstverein Langenhagen, Germany (2011).
Selected group exhibitions include: White Noise, Kunsthaus Glarus, Glarus, Switzerland (2015); Rotrixagatze, On Stellar Rays, New York, USA (2015); DIZIONARIO DI PITTURA, Francesca Minini, Milan, Italy (2014); Occupy Painting, Autocenter, Berlin, Germany (2014); SLIP, The Approach, London, UK (2013); Beyond the Object, Brand New Gallery, Milan, Italy (2013); Plentitude, Carl Freedman Gallery, London, UK (2012).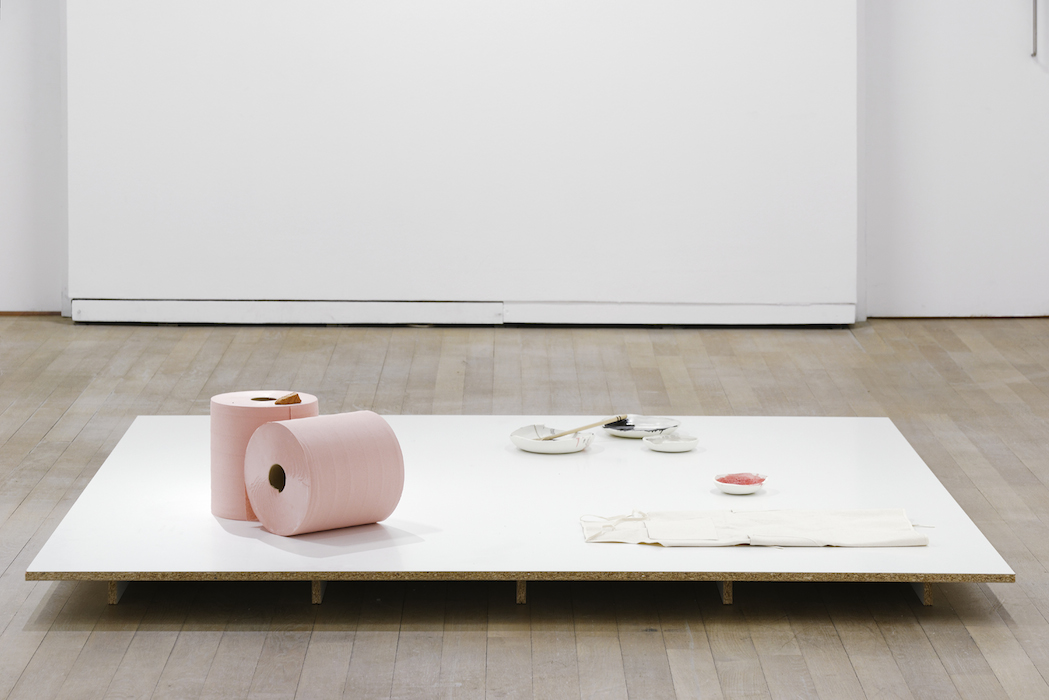 Toss & Roll, 2016. Courtesy The approach Gallery. © Aurélien Mole / Fondation d'entreprise Ricard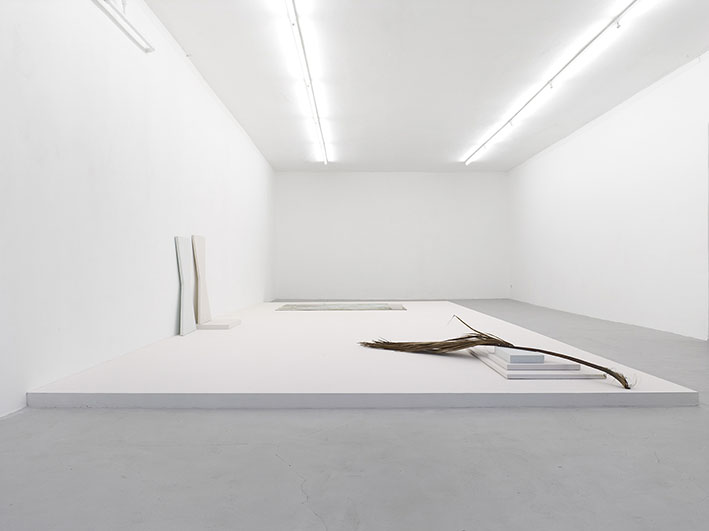 C'est à crier tellement c'est bleu, Installation view, Circus, Berlin, 2012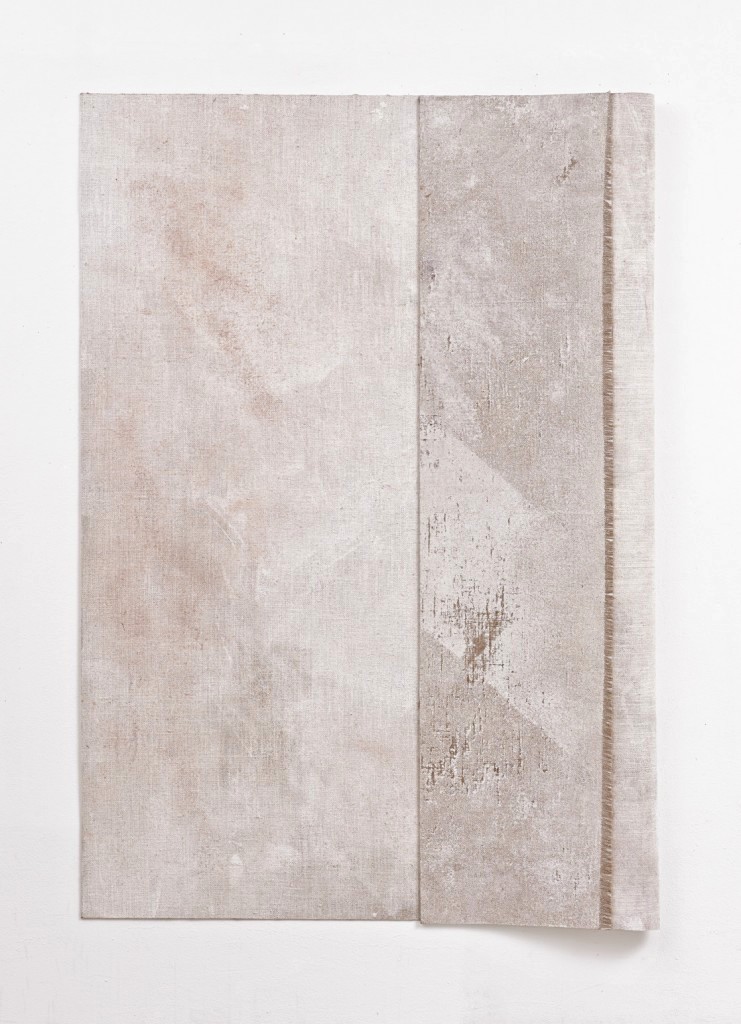 All Love Surround You, 2013, acrylic on canvas, pink clay, 125 x 180 x 10 cm